If you thought Pokémon characters were off-limits from waifu-worshipping, you clearly haven't heard of Gardevoir.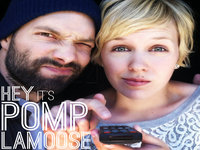 The talented multi-instrumentalist duo & real-life couple Jack Conte and Nataly Dawn rose to YouTube fame in 2010 with a series of music videos featuring cover renditions of pop hits.

When a simple "nope" or "how about no?" won't do the justice of expressing how much you despise something, there's always Michael Scott's hilarious reaction from The Office.

Macklemore has seen better days.

This 1943 United States propaganda poster, which suggested that Americans caropool to conserve national resources during World War II, has been widely parodied online for its use of hyperbole.

People have been using the word "literally" as a substitute for "figuratively" since as early as 1769.

In 2001, this American cable television network started out as a programming block broadcast at night on The Cartoon Network, which became well known for its bizarre, sexually explicit, violent and surreal content.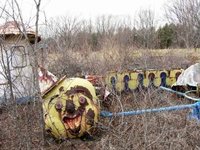 c̴̛̠̤̥ͨ̈̕h̷̺͔̹ͣ̾̉͒͑̎o̪̹̙̯̜̞̲͕ͥ̍͐͑̅̓̃͢o̶̡͇͕͉͇̯͉͆͌̑̋̊̿ͨ-̧̖̟̯̫̙̪̤͛͒̈̈ͯ̉͟ ̶̟̱̩̞͈̥ͭͪ̉̽ͫ̋͂̈́͝͠c̷̸͙̓͋̄ͬ̃̏ͦͫḩ͑҉̦̩o̴̡͍̙ͨ̉̊͛͛́ͪ̇̽͜o̸͔͖͖͙̬̭ͩ̔ͭ͡-̞͙͊̆͊ͭ́͟ ̧̘̜̘̙̘͔̑̒̔͌́̕m͖̳͚̻̥͗ͤ̊̔̉̉͐ͩ͟ͅo̧̬͈̤͙͚͉̝̝̔ͥͮͧ͑t͇͕͔̲ͫ̎͐͂͒ͣ̏h̢̍̽ͭͪ̅́̍҉̼̞͈ė̛̞͇̙͚̠̜̯ͫr̷̴͙̩̤͔͚̻ͥ͆ͩ̿̀ṯ̴̢͖͓̤̜̰̣͆̓͒͠r̢̮̩̘ͫͪͭ̄̀̑̒͐̊͜͞u̗̞̗̖̤͋̋́̒̔̏̀̀͝͡ͅc̸̫̰͊̽k͉̪̬̮̓ͨͦ͒͛̒̍̚e̪̻̙͗͒̀͢r̢͕͓̊̄͜s̘͑͌͂͛̋ͫͪ̈͟͞