4chan explores the lexical similarity between German and English through one Nazi-era military weapon at a time.

Japanese engineering hobbyist Ugoita T. presents a group of paper cranes dancing their golden wings off on an electromagnetically-charged stage platform.

After alternative rock musician Beck Hansen won the Album of the Year award at this year's 57th Grammy Award ceremony, surprised Beyonce fans expressed their disappointment with this hashtag on Twitter.

Fed up with all the "tech support" scammers trying to prey on the elderly online, Jack Vale called up one of those hotlines on camera to find out what kind of bulls**t they're selling.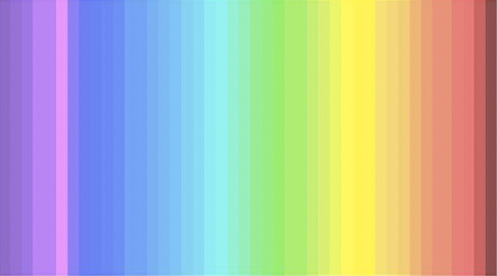 Count the total number of distinctly visible shades of colors in the spectrum and check the sidebar for more info!

S**tposting as this may be conidered by some, Touhou Project's Momiji Inunashiri and her awwdorable catchphrase have grown on many regulars over at 4chan's /s4s/ since its first appearance in February 2014.

To address the curiously alarming phenomenon of anti-vaccination, Jimmy Kimmel invited some real medical professionals to explain why doctors should not have to explain to parents why their kids should be vaccinated.

Sometimes you just can't have enough image compression artifacts.