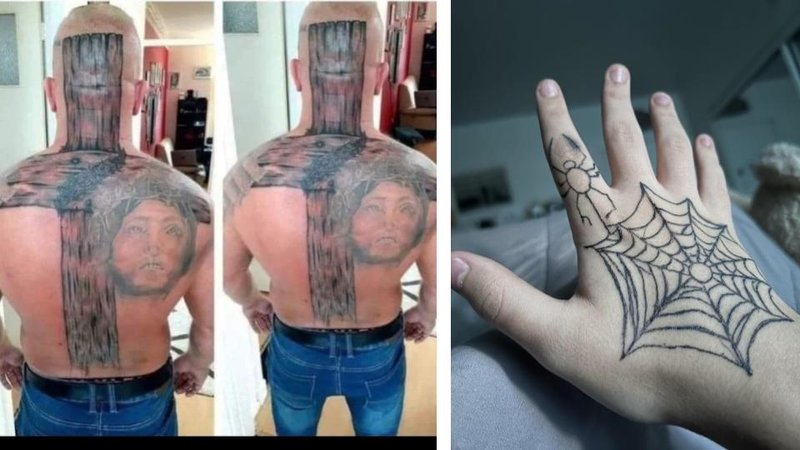 20 Terrible Tattoos That Are Permanent Mistakes
We have all made mistakes in our lives. Some may have been bigger than others, but most of them haven't been permanent, thankfully. There is one super simple thing you can do though, that a lot of people do, which is permanent that can go wrong so easily: getting tattoos. Tattoos are great. They give people a chance to showcase their artistic taste, commemorate someone or something, or just give people a way to have some fun. Tattoos should be given thought though, because they are permanent and on your body.
Some people, though, don't seem to care about that, and will get just about anything. It's fairly cringeworthy to see someone's very permanent decision go very wrong. Reddit has several subreddits dedicated to collecting photos of bad tattoos to share with the online community and laugh at. Every day someone is making a silly decision, so here is a list of just 20 of those times.
A little crooked
Oh yikes
Loss?
Why did it have to be so big?
Fire dice
Crusher
Those letters though
Sure he was
He's Perfect
Unleash the beast
Link doesn't deserve that
Oh man
What?
Clearly
Double whammy
Jesus lion?
Yeesh
A love bug
That's rough
Oh boy