Weekend Meme Roundup: Kyle Rittenhouse In The Courthouse
Welcome to an extra-special edition of the Weekend Meme Roundup! Normally all the biggest memes of the previous weekend are rounded up and looked at more closely, but with the trial of Kyle Rittenhouse finally concluded, a look back at the memes that came from the weeks-long ordeal seems right — and they pretty much dominated the weekend anyhow.
During the course of the trial, there were multiple memes made of Thomas Binger, who was the prosecutor during the case, with most of them casting him in a not-so-great light. At the same time, Kyle Rittenhouse Crying became a staple meme to use during the duration of the trial, being made near what was supposed to be the halfway point.

Thomas Binger
Thomas Binger became a meme in two ways over the course of the trial. In the beginning, it was his line of questioning, which many online felt was rather lacking, that led to him being used in memes where very dumb questions are asked or making him look like he was high or otherwise not able to properly perform his duties. This all changed during the closing arguments, where Binger took it upon himself to shoulder Rittenhouse's AR-15 in the courtroom and aim it at the jury and multiple people, immediately changing the course of his meme legacy.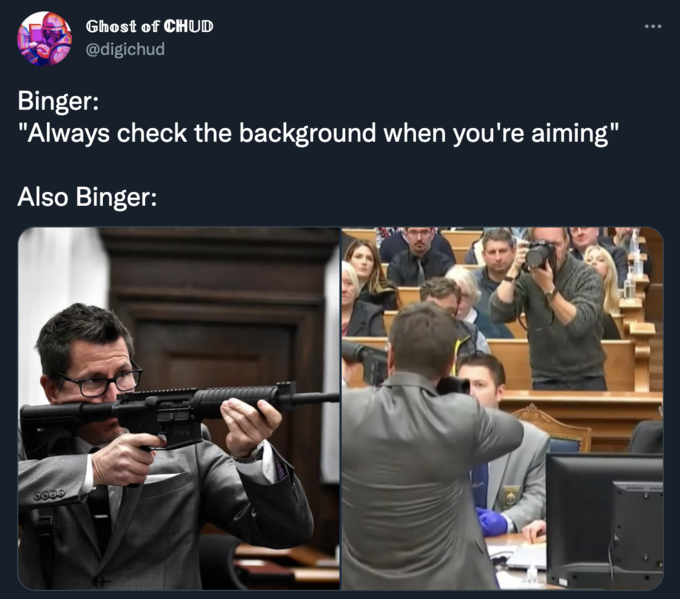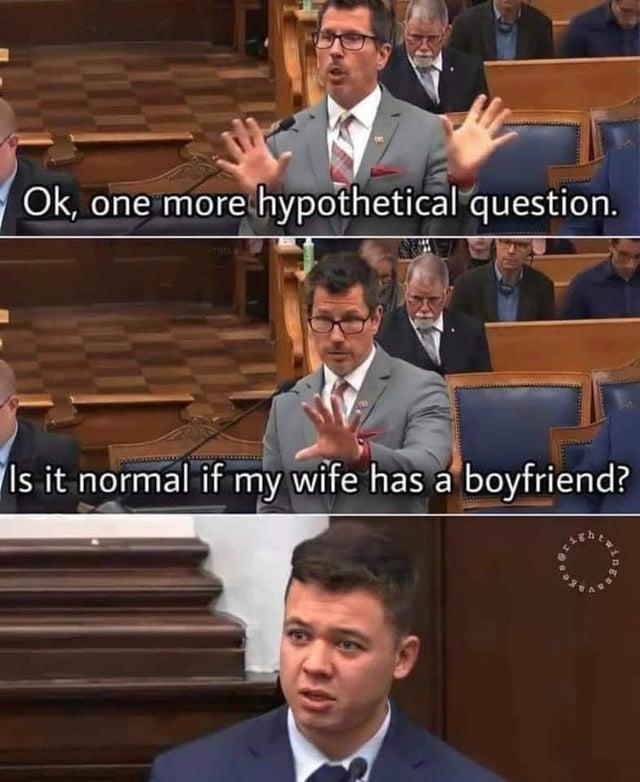 Kyle Rittenhouse Crying
Kyle Rittenhouse Crying is a moment that happened during Rittenhouse's testimony on the witness stand. The meme was quickly picked up by those who were opposed to Rittenhouse and those who saw it as a quick and easy meme. The most common use of Rittenhouse's crying is similar to Binger's AR-15 shouldering, which is just photoshopping them into various situations or objects in front of them.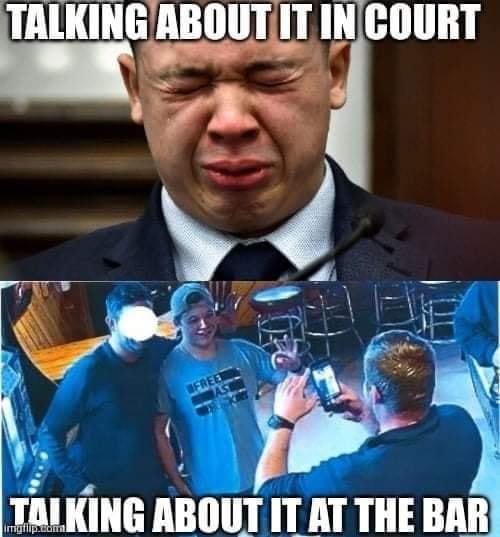 ---
Meme Insider is a Know Your Meme publication and the world's leading internet culture magazine. Find out how to get your first print copy for free, and check out the Meme Insider website for more info.