This submission is currently being researched & evaluated!
You can help confirm this entry by contributing facts, media, and other evidence of notability and mutation.
About
Emoji Demotivationals refers to new wave Demotivational Posters that are captioned with an emoji or emoticon that reflects the content of the main image, such as by being similar to the expression of the person in it. The images are not necessarily bound to the Demotivational Poster format and may simply be captioned with a fitting emoji instead.
Origin
The earliest known Emoji Demotivational, a photograph of an angry-looking duckling accompanied by the 😠 (Angry Face) emoji, was posted by Facebook[1] user Melvin Pxndx on August 1st, 2020, as a comment to a meme posted on the Facebook page Meme Para Gamers 2.0 (authorship unconfirmed, shown below). The reply gained over 58 😠 reactions in one year.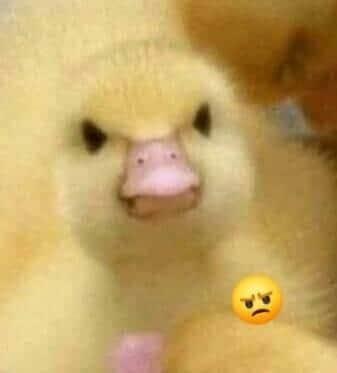 Spread
The image saw a minor spread on Facebook in 2020 and 2021, primarily among Spanish-speaking users. For example, on September 30th, 2020, Facebook[2] page Phoenix Troopers posted a variant of the meme.
The format did not see further spread until mid-April 2021 when an Emoji Demotivational of a cat holding his paw in the shape of a thumbs-up spread online (shown below, left). The image was posted on Facebook prior to April 24, 2021, with the post being widely circulated[3][4] on the platform in late April and May 2021. For example, on April 29th, Facebook[5] page R a n d o m posted the image, with the post gaining over 17 thumbs-up reactions. Prior to April 26th, the earliest derivative version of the meme, a Genshin Impact reference, was posted[6] (shown below, right).


In June 2021, two more images within the format, Misato Katsuragi from Neon Genesis Evangelion smiling and a Counter-Strike: Global Offensive screenshot of a killed player holding a thumbs-up, gained virality online (shown below, left and right). While the authorship of both images is unconfirmed, on June 19th, 2021, Facebook[7] page Misato Katsuragi Fandom Br made the earliest known post of the first image (180 reactions, 50 shares in five months), while Twitter[8] user @SoyFedelobo made the earliest post of the second (310 retweets, 7,700 likes in five months).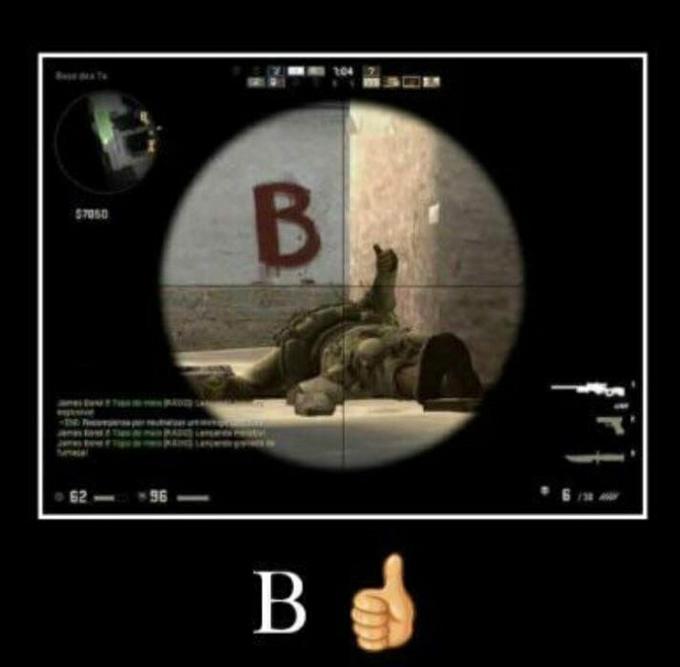 On July 20th, YouTuber[14] PerlDrop posted a video version of the meme that gained over 510,000 views in four months (shown below).
The format was gradually popularized in the following months, with several Mime and Dash versions going viral on Facebook[9][10] in August 2021 (example shown below, left). On October 16th, Redditor Master_Le_Monke posted a version that gained over 35,100 upvotes in the /r/shitposting[11] subreddit in one month (shown below, right).


Starting in mid-October 2021, multiple viral versions of the format were posted on Twitter[12][13] and other social media. Versions based on the 🤨 (Raised Eyebrow) emoji gained particular prominence, largely due to the virality of The Rock's Eyebrow Raise memes. Recontextualized Hentai versions of the format also saw significant use.
Various Examples






Search Interest
External References