Warning: This page contains material that may be considered not safe for work.
About
Gamer Girl Pee refers to urophilia jokes based on the stereotype that female video game enthusiasts consume large amounts of the Mountain Dew soft drink, associated with the character d.Va in Overwatch. Gamer girl pee memes generally consist of jokes regarding the consumption, discovery or purchase of "gamer girl" urine.
Origin
On July 14th, 2017, YouTuber Kreachure uploaded a music remix video featuring footage of d.Va in Overwatch titled "Gamer Girl Pee" (shown below).
Spread
On February 13th, 2018, Redditor hikelthebae submitted a post titled "what is female ejaculate?" to the /r/copypasta[1] subreddit, which asked readers "is gamer girl's pee nice?" (shown below).

On March 12th, Redditor YoungWill22 submitted an object-labeled Looney Tunes cartoon with the caption "Me / gamer girl pee / my mom" to /r/dankmemes[2] (shown below).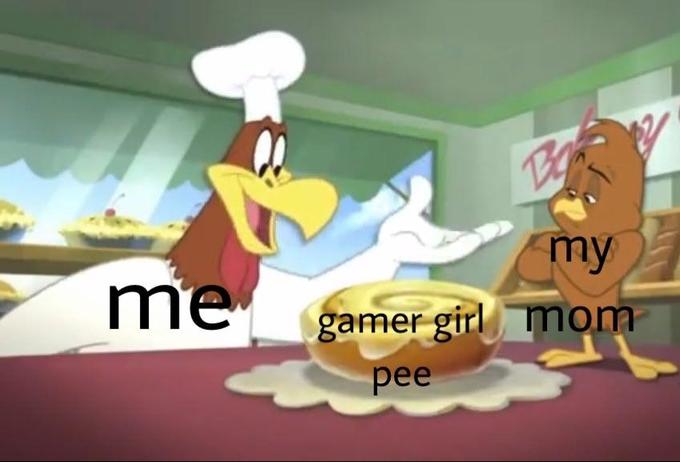 On April 2nd, Redditor BigBazingaBoy posted a picture of YouTuber Boogie2988 drinking a yellow liquid with the caption "It tastes like gaming" to /r/tendies,[3] where several commenters replied with jokes about "gamer girl pee." On May 12th, Urban Dictionary[4] user Fishcum911 submitted an entry for "Gamer girl pee," referring to it as "the elixir of life" (shown below).


Belle Delphine Hoax
On July 8th, a fake version of Belle Delphine's online store was launched at BelleDelphine.club,[8] featuring a page selling GamerGirl Pee for $9,999 (shown below).

Various Examples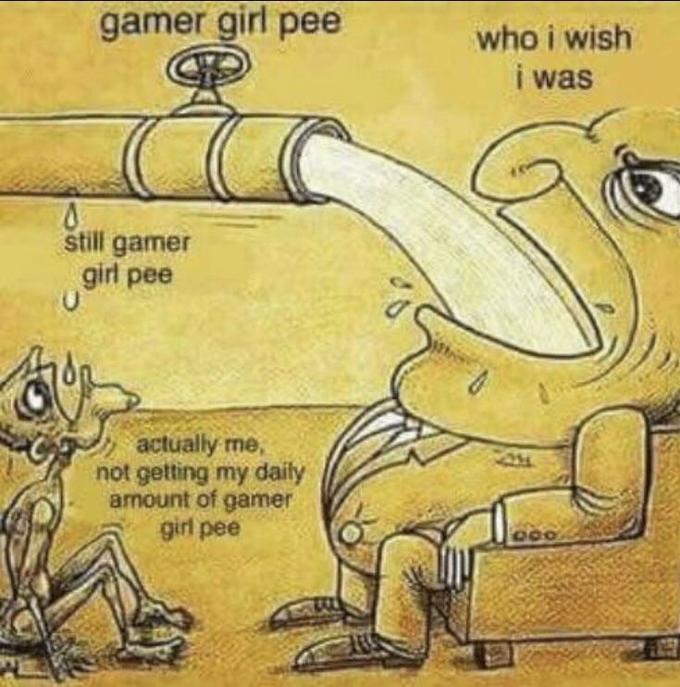 Search interest
External References