This submission is currently being researched & evaluated!
You can help confirm this entry by contributing facts, media, and other evidence of notability and mutation.
About
Niche Memes are a series of image macros and photoshops that are hyper-specific to the author's life. These memes are similar to Start Packs but rather than generalizing about a group of people, they only focus on the author's experience.
Origin
While the origin of Niche Meme is unknown, The Daily Beast reports that the earliest examples began appearing in spring 2017.[4] examples of the form could be seen as early as October 7th, 2017; however, there are likely earlier examples because many of the early Niche Meme accounts have since been deleted. That day, Instagram[5] user @postiviepisces posted a version entitled "how alike are we?" The post received more than 100 likes in one year (shown below).

Precursor
Starter Packs
Starter packs, sometimes known as starter kits, are a series of multi-panel photo sets meant to illustrate the archetype of a celebrity, company or subculture through a recommended selection of fashion articles, multimedia and other consumer products, much similar to steal her look fashion guides. The earliest known usage of the form dates back to September 2014 (examples below).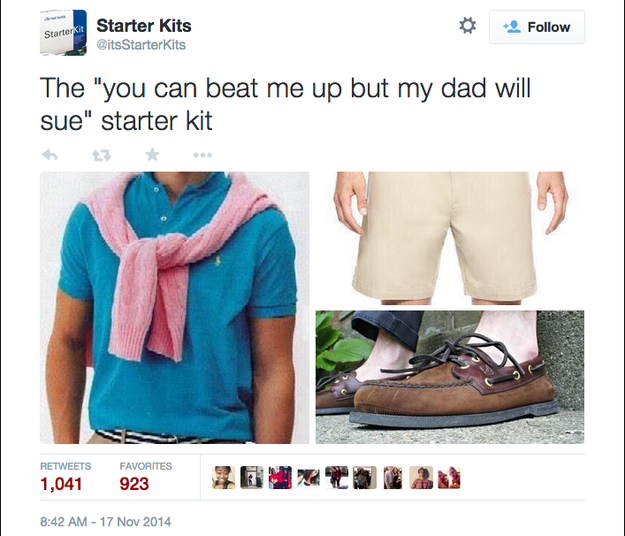 Spread
Over the next few weeks, more variations of the form could be found online. On October 16th, 2017, That day, Instagram [1] user @lonelyandsadbutfunnyandhappy posted a series of memes specific to their outlook and experience (examples below). Days later, on October 22nd, the Instagram[2] account @nichememeteam posted their first post, which boasted about reporting one of @lonelyandsadbutfunnyandhappy's posts, which mocked a woman with autism.

On December 5th, 2017, The Daily Beast[4] published a report about the trend, highlighting several meme creators. They wrote, "In order to cope with the stresses of middle school life, teen girls are reviving MS Paint kitsch to find community--and de facto therapy--across the web."
Within a year, more accounts began specifically focusing on Niche Memes. On July 3rd, 2018, Instagram[3] account @glovestory posted a meme about "my elementary school librarian." The post received more than 290 likes in less than one year (shown below).
On November 1st, Mashable [6] published an article about the trend.

Various Examples






Search Interest
External References
Recent Videos
There are no videos currently available.