This submission is currently being researched & evaluated!
You can help confirm this entry by contributing facts, media, and other evidence of notability and mutation.
About
Physiognomy is the practice of assessing the disposition or moral character of a person by analyzing their face and general appearance. Physiognomy was prevalent among Ancient Greek philosophers and was briefly revived in the 18th century. In meme culture, early references to the practice emerged from 4chan in 2010. After 2019, the phrase "physiognomy check" became a way for practitioners to call for an analysis of a person's appearance. Physiognomy as a means to characterize people's personalities is generally understood to be a pseudoscientific practice like astrology.
Origin
Early discussions about physiognomy on 4chan took place on the /tg/ boards, prominent among tabletop RPG players. A November 2010 thread discussed physiognomy and phrenology, two aspects of traditional Victorian-era criminology (seen below).[1]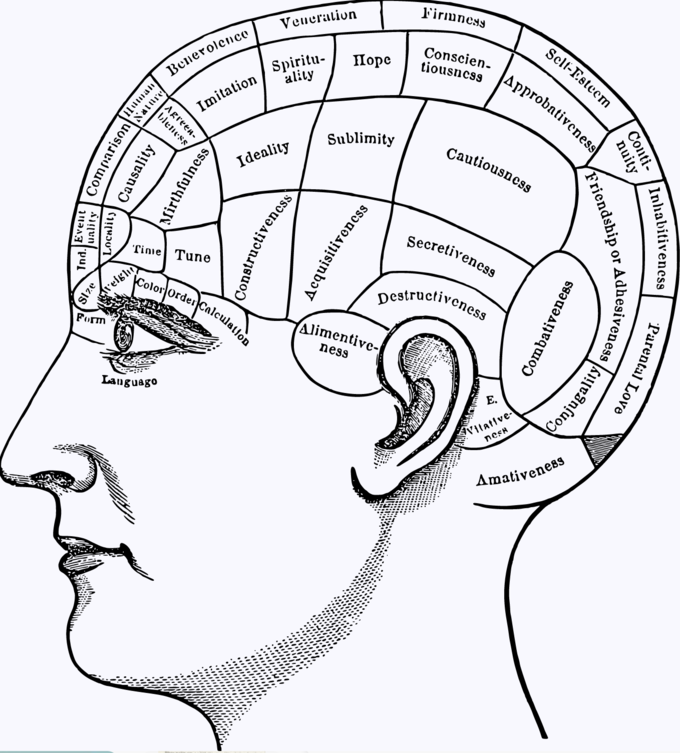 Another early 4chan thread in /tv/ from December 2012 discusses physiognomy as portrayed in media, where good guys are "Kevin Klein underwear models" and all villains are ugly (seen below, left).[2] Another thread from June 2013 discussed "Keanu Reeves" as his apparent physiognomical disposition toward being an actor (seen below, right).[3]


Physiognomy Check
The earliest known use of the phrase "physiognomy check," which is the practice of evaluating someone's appearance and coming to conclusions about their personality or character, was a November 2019 4chan post in /pol/ (seen below, left).[4] A thread from April 2020 contained a comment pitting "peer-reviewed studies" against "physiognomy checks" (seen below, right).[5]


The phrase "physiognomy check" also became popularized on Twitter after 2019, often as a way to see if a person's facial features line up with the checker's perception of them.[6][7]
Spread
In 2021, the word "physiognomy" continued to be used on popular social media, sometimes with or without the added element of analyzing a person's personality or character.
On April 26th, 2021, Twitter[9] user @offtheraiIs posted a video of Chet Hanks "physiognomy checking" a journalist that wrote a critical article about White Boy Summer (seen below, left). On September 3rd, Twitter[8] user @oldstocky posted an image of Twin Peaks actress Mädchen Amick, saying "You can just tell this is a very late 80s/early 90s physiognomy, do women still look like this?" The tweet gathered over 4,000 likes (seen below, right).


On February 13th, 2022, Twitter[10] user @DejaRu22 posted a tweet saying basketball player Andrei Kirilenko had a "rare medieval physiognomy," gathering over 4,800 likes in a year (seen below, left). On April 22nd, 2023, Twitter[11] user @JoshRainerGold posted a screengrab from The Princess Bride saying "You know exactly what's going on here," gathering over 6,000 likes in three days (seen below, right).


Various Examples






Search Interest
External References