About
Professor Badass is an advice animal image macro series based on a photograph of ESPN magazine's former fashion director Kevin Stewart[2] strutting down a street dressed in a Steampunk style outfit.
Origin
The photo of Kevin Stewart was taken by fashion blogger Scott Schuman and posted to his website The Sartorialist[11] on July 18th, 2008. He earned the moniker "Professor Badass" that September after appearing in a Demotivational Poster style image on Roflposters.com.[12]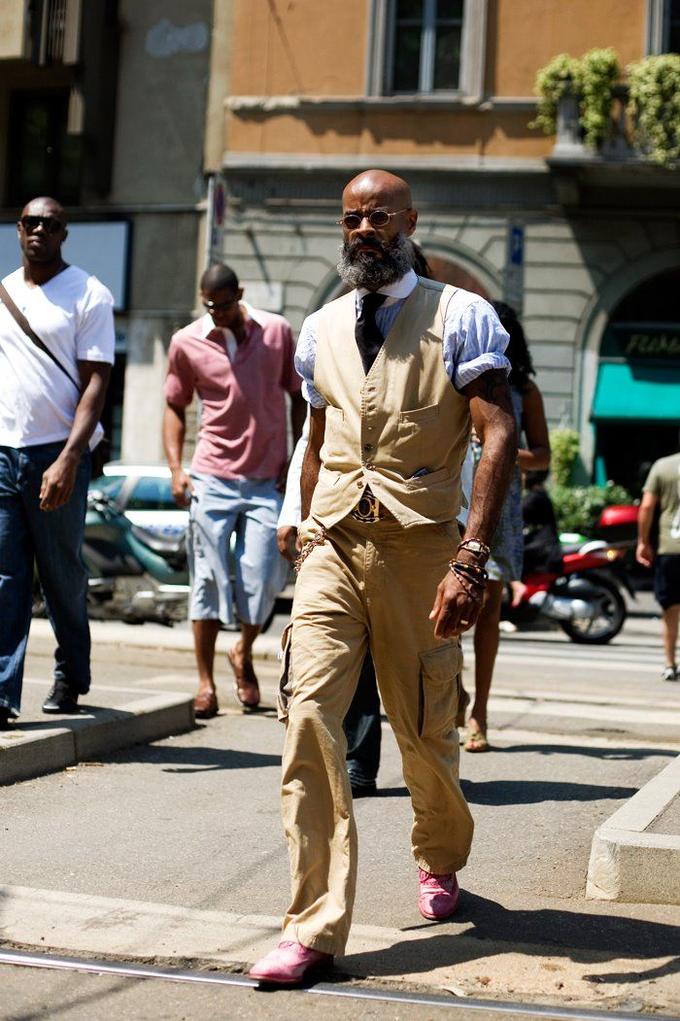 Spread
The same day the demotivational image was created on Roflposters, it was reshared on humor site Moronail.net.[13] In October 2008, the photo was shared on Reddit[3], where it received 1715 upvotes and 1381 points overall. Throughout the next year, the picture was shared on humor site My[Confined]Space[6], gaming forum Metroid Database[7], the Comic Book Resources forum[5], FunnyJunk[14] and Cracked[1], where the man's identity was eventually revealed as Kevin Stewart.
In 2010, two Facebook fan pages[8][9] were created for Professor Badass, with 1938 likes between them as of September 2012. Additionally, a Quickmeme[4] page titled "Professor Badass" was created, but it has less than 100 captioned submissions. Another captioned instance was submitted to the Advice Animals subreddit[15] on May 20th, 2012, where it gained 8321 upvotes and 1332 points overall.
Notable Examples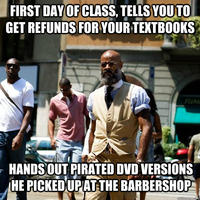 Stewart's Reponse
On June 16th, 2010, interview site Three Questions[10] spoked with Kevin Stewart about his life and work in the fashion industry, with a final question asking his opinion on the Professor Badass moniker. He stated that he was trying to explore his style when the photo was taken, and thought it was "very cool" that the photo earned him the title.

Search Interest
External References