About
Repent Sinner refers to a video in which a man blocks an incoming punch of another young man and then point at him to get away. The name stems from the man's shirt sporting the phrase with the image of a finger pointing at the viewer. As it made its way around internet communities, it became viral when popular parodist Chanbanhi made an Ultra Instinct version of it.
Origin
On October 13th, 2018, a video of a street protest surfaced in which a young man attempted to sucker punch another man who yelled at him, only to be blocked by the hand of a short-haired man. The short haired man then proceeded to point the finger at him with a smile (shown below, left). On October 16th, another angle of the entire ordeal was posted to YouTube, referring to the man as "St. Anger", the nickname of Hell Shaking Street Preachers' leader and far-right activist Allen Pucket, well-known for doing protests in Portland, Oregon (shown below, right).
Spread
On the day the first video was posted, a slow-motion version of the blocked punch was submitted to Reddit's r/funny[1] and Twitter. [2] On October 15th, a post comparing the man to a Chad appeared on post on 4chan's /pol/ board.[3] This inspired users there to make picture parodies of him pointing his finger (examples shown below).


A repost on the bodybuilding forums[4] had users making Ultra Instinct references from the Dragon Ball series. Another one posted to Imgur on October 22nd accumulated to over 300,000 views in the next year.
Then, on November 14th, popular parodist Chanbanhi made his own version of the scene, reusing the Ultra Instinct reference[5] (shown below). On twitter, it gathered more than 5 000 likes and 12 000 retweets while its further Instagram post on January 12th, 2019, led to more than 100 000 views.
Client: hey can you make this 5 second clip longer and idk more dramatic or something?
Normal video editor: not rly i mean there's not much to work with
Me: pic.twitter.com/kixhmUiE0R

— chan (@chanbanhi) 14 novembre 2018
Various Examples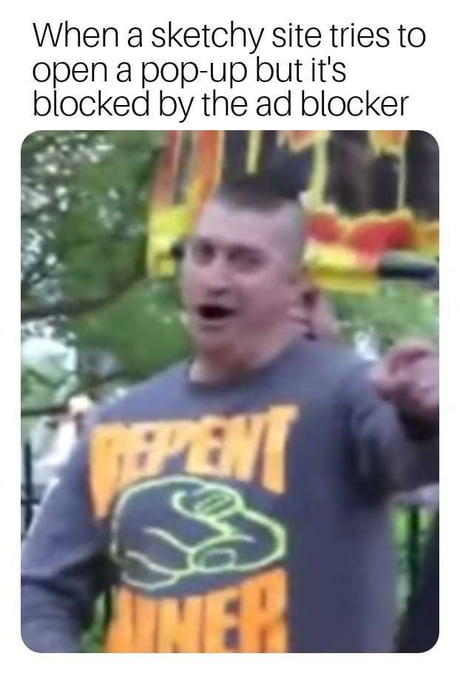 External References
Recent Videos
There are no videos currently available.