Last posted Sep 22, 2009 at 02:41AM EDT. Added Sep 03, 2009 at 10:19PM EDT
19 posts from 15 users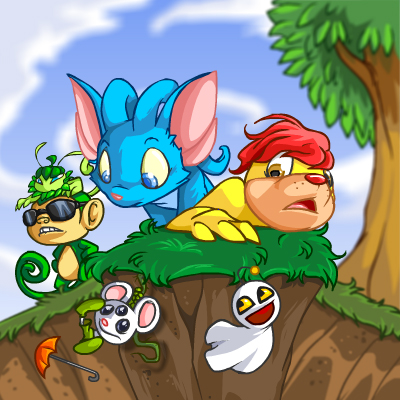 I spy the awesome face AND Dat Ass.
Haha, lol! Neopets referencing internet memes? This is new to me.
they just can't think of original characters.
wow awesome!!
I used to love neopets when i was a kid. Good times.
At least they don't steal as many memes as Gaia Online
amirite?
Oh Neopets. Used to love it as a kid.
Also, that's a "Caption Contest", and one of the submitted captions are "Mynci: The drop? It's over 9,000 feet!"(Mynci is the monkey)
Hmm, I wonder if that user ALSO got the meme…
hmm.I remember neopets.
Technically,they had memes of their own.
as i'm a lazy bum i refuse to make an account and search
But i distinctly remember "Jelly world is not a world" being very popular.
That raises the question,if it is veeeeeeeery popular but on only one site,is it a meme?
We generally like to see that a meme has grown into two or more communities before we consider it a meme of interest. That's not so much a requirement as a strong suggestion though.
Tristan: Yeah, I also remember "Meepits are evil".
@Chris
You make a fine point.
In the defence of a site filled with talking animals,4chan is /also/ just one site.Yet it does spew many memes out.
Oh yeah. I used to love Neopets. Too bad I forgot my password…
Wow go neopets :o
Yeah I still play it because I have no life. v.v But I don't really pay attention to the caption contests. Hah.
@Chaletica: Evil meepits isn't much of a meme, due to it being canon.
lol neopets
my account was hacked
Actually, Neopets always have been hinting internet memes before this.