PROTIP: Press 'i' to view the image gallery, 'v' to view the video gallery, or 'r' to view a random entry.
This submission is currently being researched & evaluated!
You can help confirm this entry by contributing facts, media, and other evidence of notability and mutation.

About
Baman Piderman is a web cartoon series animated by Alex Butera and written by Lindsay Small, starring crudely drawn versions of the super heroes Batman and Spider-Man. The show is produced by Mondo Media, the animation company behind the cartoon series Happy Tree Friends and Dick Figures.
Origin
According to a Wired interview[5] with Alex Butera and Lindsay Small, they were inspired to create the animated series after attending an avant garde play at the Institute of Contemporary Art in Boston, Massachusetts. The pilot episode of the series titled "Find Da Sandwich" was originally published via Butera's personal blog[3] on May 28th, 2008 and reblogged on the illustration and cartooning blog Drawn[8] on July 10th. The original YouTube upload has since been removed. After partnering with Mondo Media, the pilot episode was re-uploaded on May 1st, 2009 (shown below). In the next four years, the video accumulated over 1.6 million views and 3,000 comments.
Spread
On July 30th, 2009, a Facebook[7] page titled "Baman Piderman" was created, accumulating upwards of 31,000 likes in the following four years. On September 3rd, Mondo Media began syndicating select episodes of the series to G4TV's Attack of the Show,[10] continuing their media partnership previously established through the TV premiere of Happy Tree Friends in 2005.
On November 8th, Urban Dictionary[6] user SOOPA Soup submitted an entry for "Baman Piderman," noting that the characters in the series appeared to be mentally disabled. On November 22nd, the Baman Piderman wiki[1] was launched with entries detailing episode synopses and character bios. Between November 2009 and September 2011, five Baman Piderman episodes were published by Mondo Media. On September 18th, 2011, YouTuber DirtyWhitePaint uploaded a parody video featuring crudely drawn versions of the super heroes Superman and Iron Man (shown below), receiving over 160,000 views and 490 comments in the next two years.
On May 12th, 2012, a page for Baman Piderman was created on the trope database website TV Tropes.[4] On October 31st, the "Baman, Piderman and Friends GIFs" Tumblr blog was launched, featuring animated GIFs of scenes from the web series (shown below).


Cancellation
On December 3rd, 2012, Butera and Small released a video which announced that Mondo Media would cut funding for future episodes of the show and revealed plans to create their own YouTube channel (shown below). Within 14 months, the video accumulated over 200,000 views and 700 comments.
Notable Examples
Videos
Several YouTubers have created parodies and YouTube poop videos inspired by the series.
Fan Art
Fan-created art inspired by the web series has been submitted to the sites DeviantArt[9] and Tumblr.[11]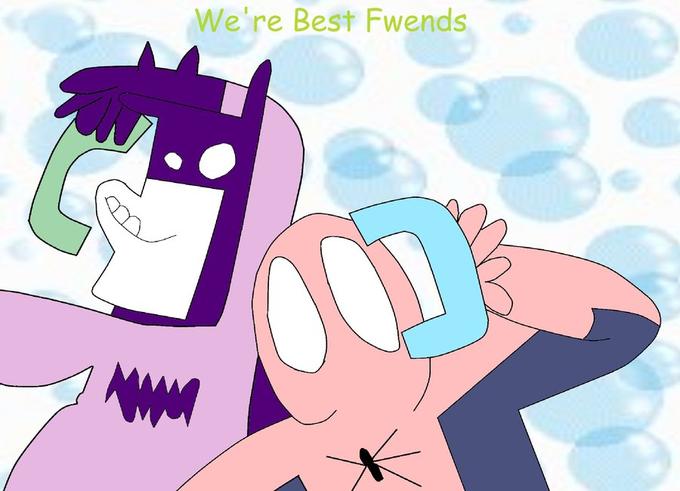 Search Interest
External References
Facebook Comments