PROTIP: Press 'i' to view the image gallery, 'v' to view the video gallery, or 'r' to view a random entry.
This submission is currently being researched & evaluated!
You can help confirm this entry by contributing facts, media, and other evidence of notability and mutation.
Conchita Wurst's Beard
Conchita Wurst's Beard is a photoshop meme based on the iconic beard sported by the Austrian drag performer and the winner of the Eurovision Song Contest 2014. In similar vein to other photoshop memes based on facial and body features, Wurst's beard is superimposed onto faces of celebrities and pop culture icons for humorous effect.
Origin
On May 10th, 2014, Austrian singer Thomas Neuwirth[1] was crowned the winner of the 59th annual Eurovision Song Contest for her performance of "Rise Like a Phoenix" as her on-stage drag persona "Conchita Wurst," complete with full makeup, hair and gown, as well as a fully-groomed facial beard. Wurst's striking appearance quickly led many news outlets to dub the singer the "bearded drag queen"[4] or "bearded lady."[5]
Spread
Later that night, British comedian and actor Russell Brand tweeted a photo of himself wearing a dress with a caption reading, "I'm knackered – but what a great night," implying he looks like Wurst.
Also on May 10th, 2014, Digital Spy[3] published a post titled "Conchita Wurst wins Eurovision: The best Twitter reactions," which featured tweets that included pop culture icons such as Ariel from The Little Mermaid photoshopped with a beard in homage to Wurst.
Several news sites asserted Wurst resembles a bearded Kim Kardashian, including an article publish on Metro[13] on May 10th, titled "Eurovision Song Contest 2014: Anyone else think Austria's bearded lady Conchita Wurst looks like Kim Kardashian?," and an article published on New York Daily News[14] on May 11th, titled "See It: Cross-dressing Kim Kardashian look-alike wins Eurovision singing contest."
On May 12, The Huffington Post UK[2] reported on the trend and featured 14 photoshopped celebrities with the beard.
Backlash
Throughout the Eurovision competition there was backlash against Russia's anti-LGBT policies in the form of heckling the Russian competitors,[7] the Tolmachevy Sisters, as well as the competition's Russian presenter. Russia also joined fellow European countries Armenia and Belarus in launching petitions[8] to have Wurst taken out of the competition. After Wurst's win, many Russian men posted pictures of themselves shaving their beards[7] as a way to dissociate with Wurst and voice their disapproval of her win. On the day of Wurst's win a hashtag which translates to "Prove that you're not Conchita,"[10] was used by rapper Aleksandr Stepanov on a picture of him shaving posted to Twitter[11}. Within 48 hours the hashtag[12] was tweeted out over 60,000 times.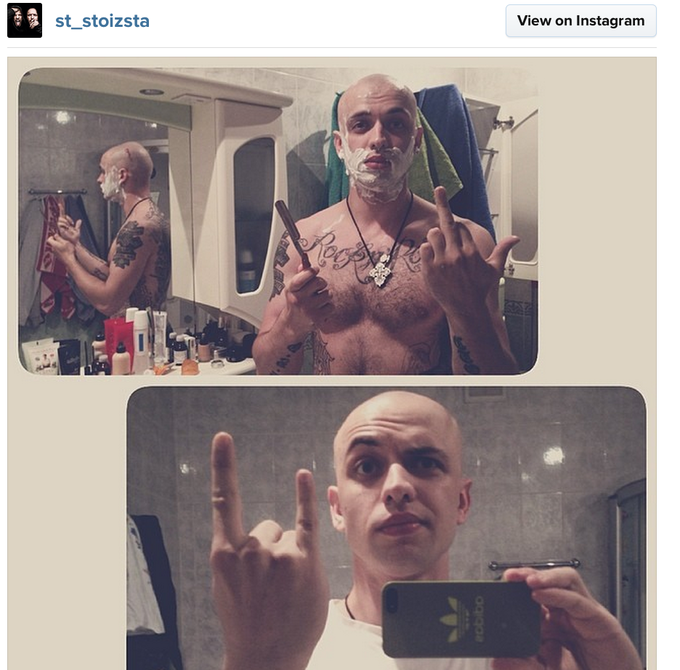 Notable Examples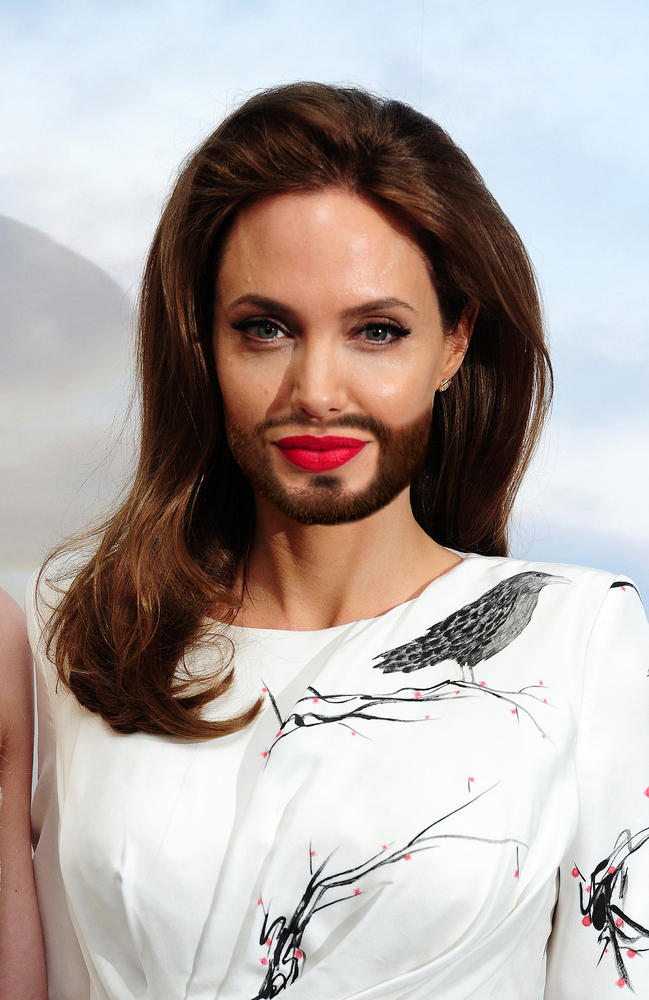 Search Interest
External References
Facebook Comments