PROTIP: Press 'i' to view the image gallery, 'v' to view the video gallery, or 'r' to view a random entry.
This submission is currently being researched & evaluated!
You can help confirm this entry by contributing facts, media, and other evidence of notability and mutation.
About
Haou Airen (Japanese: 覇王愛人; lit. Supreme King's Mistress)[1] is a Japanese shoujo comic written by Mayu Shinjo, usually called Mayu-tan (まゆたん) among fans.[2] In this manga, there are many well-known scenes among Japanese internet users due to their ridiculousness, and the most famous 2 scenes are called "Mayu-tan's Kung Fu" and "The Best Assassin in the World" in each. These have been set to a subject for parodies on 2channel and the Japanese illustrators community pixiv since the middle of 2000s.
Origin
The Best Assassin in the World
The Best Assassin in the World (世界一腕の立つ殺し屋, Seaki Ichi Ude no Tatsu Koroshiya) is a nickname given to an assassin with no name who was hired to kill Haku Ron, the main character and a young boss of the largest mafia in Hong Kong. His nickname comes from a client's order "I want the best assassin you can get!". He became famous for the scenes in chapter 11 and 12, where he attempted to shoot Haku Ron in a park.
The reason why he became to a laughingstock is his too original style for snipe:
He apparently has not a sniper rifle, but an assault rifle for sniping. And he is holding it on his shoulder like a rocket launcher.
He seems to be taking his sights via scope even though he doesn't attach a sniper scope on the rifle.
Despite of this, a sighter shows on the next frame.
His confident remarks: "it's easy work" (ちょろいもんだぜ; Choroi Mondaze) and "I'll let your face vanished" (そのきれいな顔を吹っ飛ばしてやる!; Sono Kirei na Kao wo Futtobashite Yaru!)
Mayu-tan's Kung Fu
Mayu-tan's Kung Fu (まゆたんのカンフー; Matu-tan no Kanfuu) refers to a frame in chapter 42 where Haku Ron is explaining Kung Fu to younger brothers of Kurumi, the protagonist girl of this manga.
Since this eccentric five motions not seemed at all to Kung Fu, it became to be considered as the creator's original martial arts called "Mayu-tan's Kung Fu".
Spread
Around the summer of 2005, overly eccentric storylines in Mayu-tan's works and her roughish drawing sometimes that causes strange scenes became to be known on the Japanese web via review pages and image collections for her comics by internet users.[3][4] On the Japanese textboard community 2channel, a series of threads for "The Best Assassin in the World" started in the board for catching up trending topics, /gline/ (guideline), on June 28th, 2005.[5] On there, this assassin had been much popular than that Kung Fu, made Shift-JIS art reproducing his scenes and his remarks became to catchphrases among them. An archive page for his fame in 2channel and a fan page for the assassin were also created.[6][7] Besides, parody illustrations for "The Best Assassin in the World" have been occasionally posted to pixiv since it was launched in 2007.[8]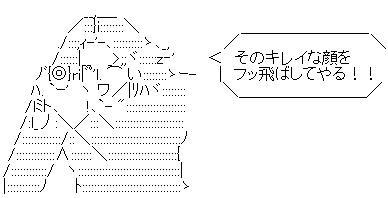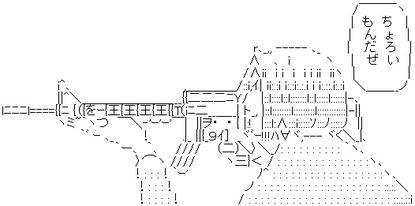 Meanwhile, "Mayu-tan's Kung Fu" entered the spotlight as a subject for parody illustrations on pixiv when a template file was created in May 2009.[9] It had earned about 200 illustration responses within its first year.[10] And nowadays, there are over 1,000 parody illustrations for "Mayu-tan's Kung Fu" on that illustrators community.[11]
Mayu-tan's Response
On September 2nd, 2010, Mayu Shinjo reported on her Twitter that she bought a replica sniper rifle.[12] In that tweet, she comically insisted that she wasn't wrong and attached a picture of she lifting the rifle on her shoulder.
Translation:
I bought a sniper rifle, but… Hey guys! It's too big & heavy! It can't work unless I lift it on my shoulder. So, I AM

THE

JUSTICE

!!
Notable Examples
The Best Assassin in the World Parody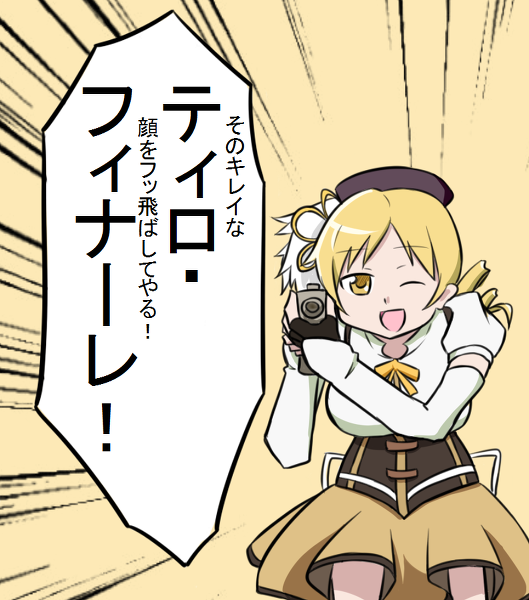 Mayu-tan's Kung Fu Parody
Template
Search Interest
External References
Editor's Note: Registration is needed to browse the original videos listed in this section.
Recent Videos
There are no videos currently available.
Facebook Comments