PROTIP: Press 'i' to view the image gallery, 'v' to view the video gallery, or 'r' to view a random entry.
About
One Letter Off Movie Posters are a series of parody advertisements created by replacing, adding or removing one letter from the original title of the film. The elements of the poster are then altered to adapt to the new title.
Origin
Photoshop Predecessors
Prior to One Letter Off, Something Awful held several different Photoshop Phriday contests that involved altering official movie posters. The first focused on editing classic movie posters and was posted on May 30th, 2002.[1] The original thread resulted in eighteen pages of images. There was no underlying theme to these photoshops, SomethingAwful users were encouraged to change as much or as little of the original they desired.
The next Photoshop Phriday to include movie posters took place on April 10th, 2003.[2] This contest asked users to create Anagrammed Movie Posters, ones that would switch the letters of the original title around and then alter the poster to match the new title.
On November 12th of that year, Fark[3] held a contest asking people to create mashup posters combining two or more movie titles.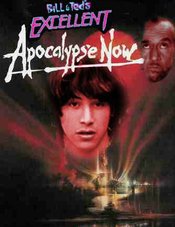 Letter Changing
On February 10th, 2005, a thread titled "Change a letter in the movie title…"[4] was posted on the Australian tech forums, Whirlpool. While no images were posted in the thread, users provided descriptions of what the movies would be about. Approximately one month later on March 15th, a game thread[5] on the forums for syndicated newspaper advice column the Straight Dope[6] asked users to post movie titles missing a letter, drastically changing the movie's plot. The first photoshop contest version of these threads was posted on Worth1000[7] on September 8th, 2006, with over 100 submitted entries.
Spread
These types of photoshop contests continued to appear on both SomethingAwful[8] and Worth1000[9] over the years, with the latter extending to changing the name of television shows[10] in March 2010. Between 2007 and 2010, compilations of these movie posters were shared on The Chive[11], Neatorama[12], Digg[13], Total Film[14], humor site Kontraband[15], Buzzfeed[16] and FunnyJunk.[17] GamesRadar[22] published a series of one letter off video game covers in February 2010.
On October 24th, 2009, the hashtag #oneletteroffmovies[18] began to trend on Twitter, with coverage from the SyFy channel blog[19], Mashable[20] and Urlesque.[21]
Notable Examples
Search Interest
Search for "one letter off" had a small peak in August 2007, steady searching for the term did not begin until April 2008. There was a large peak in October 2009, coinciding with the trending Twitter hashtag.
External References
Recent Videos
There are no videos currently available.
Facebook Comments