PROTIP: Press 'i' to view the image gallery, 'v' to view the video gallery, or 'r' to view a random entry.
This submission is currently being researched & evaluated!
You can help confirm this entry by contributing facts, media, and other evidence of notability and mutation.
About
Pottering is a photo fad that entails photographing oneself leaping in the air with a broomstick tucked in between the legs in reference to Quidditch, a fictional competitive sport prominently featured in the Harry Potter universe.
Origin
In August 2012, Redditor 93tillinfiniD[1] posted a photo of a man jumping from a window in to a pool while holding a broom between his legs, in order to create the illusion that he was floating on the broomstick. Titled "You're a wizard, Harry!," the post gained more than 16,000 upvotes and 1675 points overall, accruing nearly 950,000 views on Imgur within eight months.
Spread
On March 5th, 2013, a group of three Australians launched a Facebook group titled "Public Pottering"[2], encouraging people to submit photos of themselves mid-air with a broomstick. Within 30 days, the page accrued more than 4800 likes and more than 50 photos. A link to the Facebook page was shared on the Harry Potter subreddit[3] on March 11th, but only saw 30 upvotes. On March 30th, Australian news site News.com.au[6] ran a featured story on the fad, calling it a "more innovative" form of planking.
The same day, Redditor jb2386 compiled 23 of the Facebook photos in to an Imgur gallery[4] and shared it on the /r/pics subreddit[23], calling it a response to Hadokening. Though the post only gained 38 upvotes, the same gallery was posted to the Harry Potter subreddit[7] on April 3rd, where it gained more than 2100 upvotes and nearly 1500 points overall. Two days later, Buzzfeed tweeted[8] one of these photos, calling it "Quidditching." The tweet saw more than 100 retweets and 80 favorites within two hours.
Notable Examples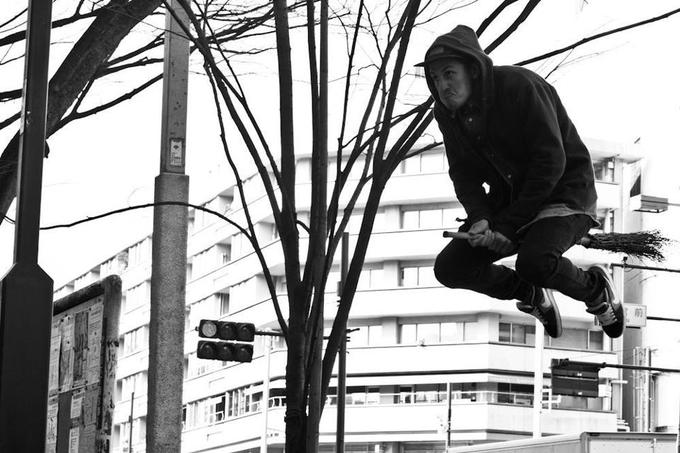 Search Interest
External References
Facebook Comments