PROTIP: Press 'i' to view the image gallery, 'v' to view the video gallery, or 'r' to view a random entry.
This submission is currently being researched & evaluated!
You can help confirm this entry by contributing facts, media, and other evidence of notability and mutation.

About
Professor Oak is an image macro series featuring the face of Pokemon character Professor Oak, which is used to point out the various illogical details about the video game's world and the alleged jerkish behaviour of the character.
Origin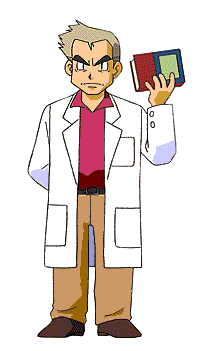 The character of Professor Oak has been around since the very first games, Pokemon Red & Blue for the Gameboy, released in Japan in 1996 and introduced to the western world in 1998. A Pokemon researcher who is widely considered to be the best in his field, Oak is a source of much info and help throughout both the games and the spin-off anime. Interestingly, he is also the grandfather of the equally memetic Gary Motherfucking Oak.
Spread
The Memegenerator page for the meme has achieved Fuck Yeah Tier, along with other popular macros such as Pedobear, Lame Pun Coon and Sgt. Foley [1]. A single topic Tumblr account, Professor Oak Meme [2] was set up on 31st December, 2010.
External Links
[1]Memegenerator – Fuck Yeah Tier
[2]Tumblr – Professor Oak Meme
Recent Videos
There are no videos currently available.
Facebook Comments