PROTIP: Press 'i' to view the image gallery, 'v' to view the video gallery, or 'r' to view a random entry.
About
Sudden Clarity Clarence is an advice animal image macro series featuring a photo of a young man at a party staring into the distance as if he is experiencing an epiphany. The captions often contain the phrase "Oh my God" or "Holy Shit" followed by a sudden realization that is trivial and insignificant. The series has been criticized for being redudant, due to its similarities to Conspiracy Keanu featuring an image of a frightened-looking Keanu Reeves.
Origin
The original stock photo (shown left) was submitted to the Australia Associated Press[9] covering the Schoolies festival on Queensland, Australia's Gold Coast. on November 21st, 2009. On November 23rd, 2011, Redditor NorthernSkeptic submitted a post titled "Introducing Sudden Clarity Clarence"[2] that included an image macro (shown right) with the caption "Oh my God / dubstep sucks." The thread subsequently reached the front page of the /r/AdviceAnimals subreddit.


Spread
On February 1st, 2012, the Internet humor site UpRoxx[5] posted an article about the advice animal series with a slideshow of notable derivatives. On February 16th, Slacktory editor Nick Douglas posted an instance on his Tumblr[4] blog with the caption "Holy shit / I've been given a lot and should be more thankful" which received over 1,700 notes in two weeks.

The meme has since spread to FunnyJunk[6] and Tumblr[7] under the tag "#sudden clarity clarence." The Quickmeme page has received over 3,710 submissions and a Facebook page for "Sudden Clarity Clarence" has 17 likes as of March 6th, 2012.
Notable Examples









Identity
On March 6th, 2012, Redditor duckareokay submitted a post to the /r/AdviceAnimals[3] subreddit titled "A true moment of clarity" featuring a photograph (shown left) of a man mimicking the Suddenly Clarity Clarence with the caption "I'm a meme." Redditor Badk1d replied to the thread claiming his classmate Will G from southern California was the real Clarity Clarence and presented a photo as evidence (shown right). Neither of the students were from Australia where the original stock photo was taken.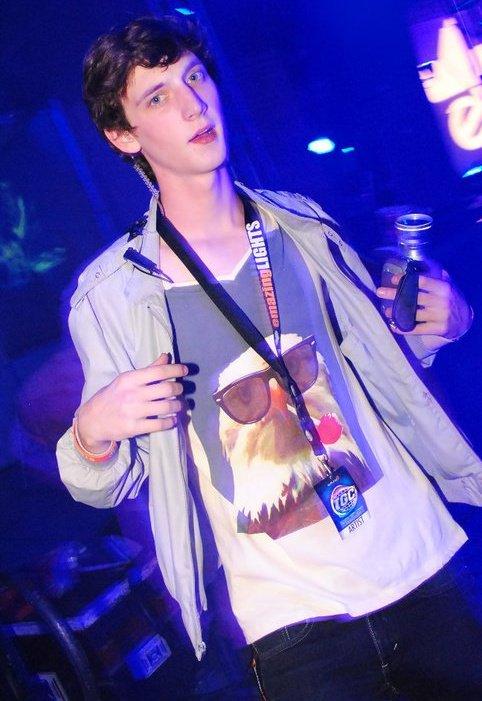 Template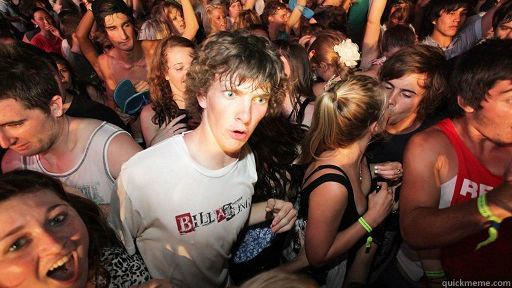 Search Interest
Search queries for "sudden clarity clarence" picked up in November of 2011, the same month the first Reddit post was submitted.
External References
Facebook Comments