PROTIP: Press 'i' to view the image gallery, 'v' to view the video gallery, or 'r' to view a random entry.
This submission is currently being researched & evaluated!
You can help confirm this entry by contributing facts, media, and other evidence of notability and mutation.
[Work in progress]
Origin
The Your Life template first appeared on the /b/ board of 4chan in late 2009/early 2010, based upon the avatar of the then popular Draw Yourself (a.k.a "Post Your Avatar") threads on the website:
The template took the idea of the 'Post Your Avatar' threads but took it to a whole new level; that of detailing one's everyday wants, activities, and habits.
But although it contained much more than the exploitable it was based upon, it touched on such daily things that it was easily mimicked and repeated.
Template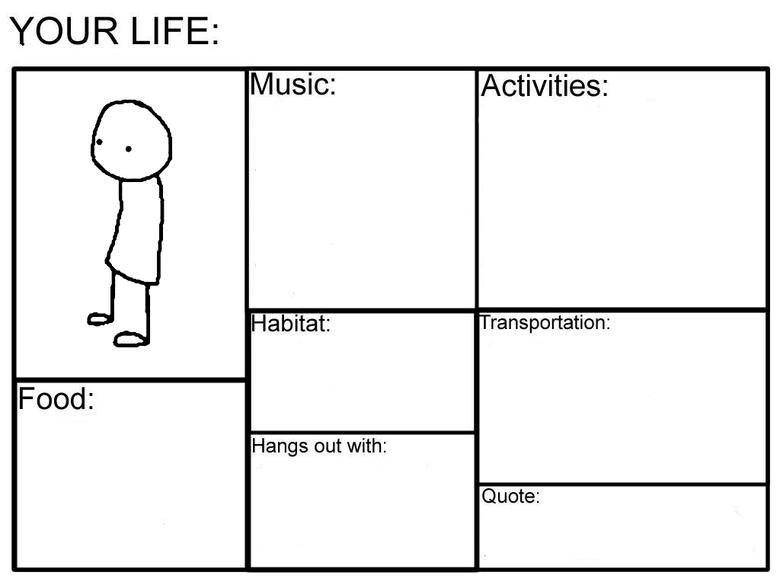 Spread
After its original injection into /b/ life, the template began to spread far and wide throughout /b/, eventually reaching other boards on 4chan, such as /x/ and /mu/ and forums on other websites, changing to fit the situation on whatever website it turned up, and garnering some hatred from those who dislike socializing threads.
/x/ Board Variation
Your Life Hatred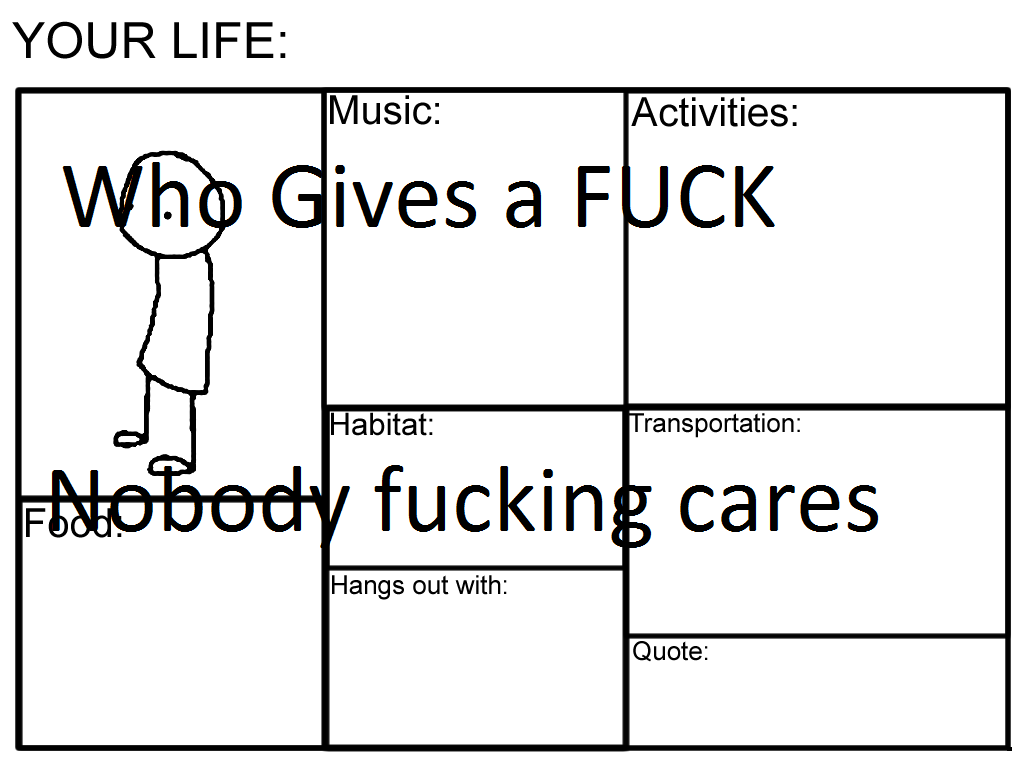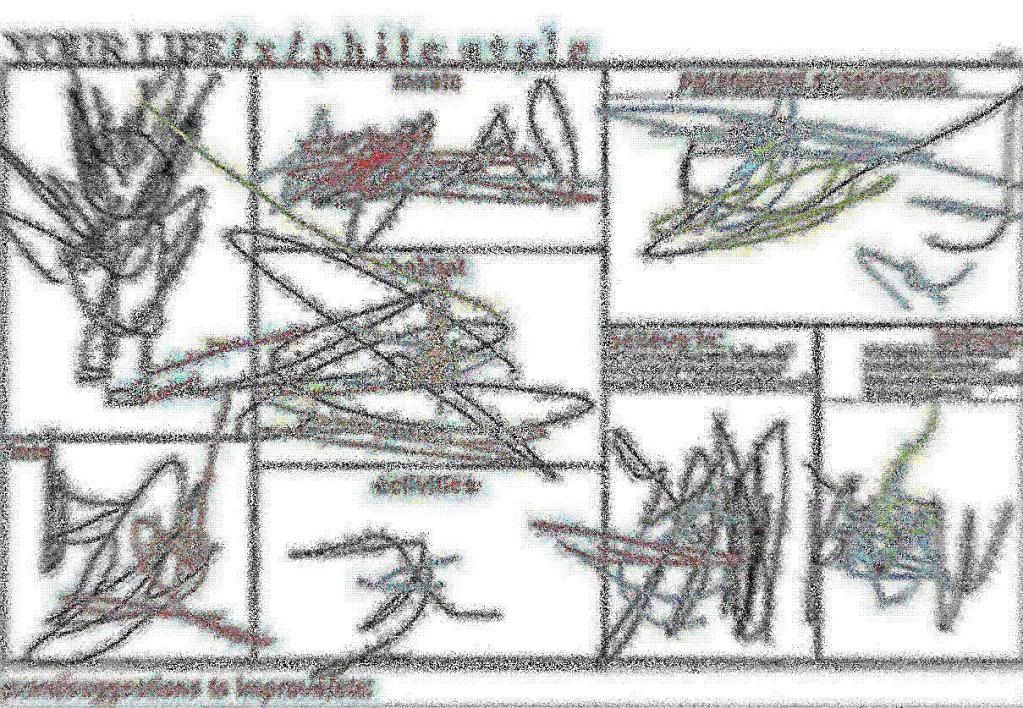 Appearance On Other Sites
Recent Videos
There are no videos currently available.
Facebook Comments