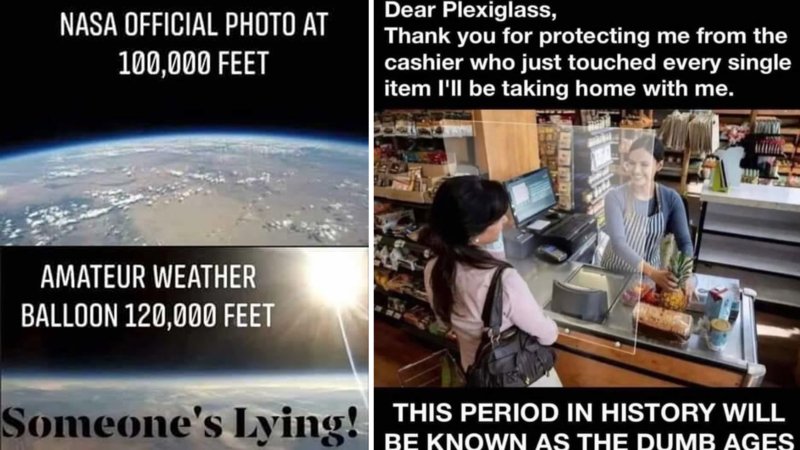 20 Terrible Facebook Memes That Will Make You Resent The Platform
Over the past few years, Facebook has slowly become more of a laughingstock of a platform. With TikTok slowly but surely taking over the world, Zuckerberg is desperately trying to keep his platform alive by any means possible, whether it's the recent name change to Meta or the recent TikTok court hearings that were seemingly partially orchestrated by Facebook to try and shut down TikTok in the US.
Despite all their efforts, Facebook remains as the go-to platform for terribly out-of-touch memes from all the Boomers of the world. Reddit's /r/terriblefacebookmemes collects the worst memes and posts from the platform and puts them all in one place, all with slight undertones of racism, sexism, or any way of offending a specific group of people while also being terribly unfunny. For some reason, there's a huge audience of people out there on Facebook who actively enjoy and repost this stuff all the time. We've gathered some of the most obnoxious posts from the last month.
WAKE UP SHEEPLE!
Darn Kids!
The Dumb Ages
Good Boy!
Christian T-Shirt
Yikes
Epic Burn!!!
Classic Stuff
Good Parenting?
I Wish This Was Satire…
We Love Stereotypes!
Those Darn Phones!
Ok Grandma
Found In The Wild
Very Hot Take!
Hilarious.
What Does This Mean?
Whatever You Say!
What Will We Do Without Cable?!
Alright Then.