BEST ROBBAR! / Now You See Me 200M+ Views Video
This submission is currently being researched & evaluated!
You can help confirm this entry by contributing facts, media, and other evidence of notability and mutation.
About
BEST ROBBAR!, also known as the "Now You See Me 200M+ Views Video" references a viral video playing the iconic "Hidden Card Scene" from the 2016 movie Now You See Me 2. As the scene plays and the main characters in the cast pass to each others a card during a heist, the song Satisfya by Imran Khan[1] plays in the background.
Origin
The video "imran khan satisfaya + now you see me scene" was uploaded on September 12th, 2018 by YouTuber Sssally and gained over 270,000,000 views in 2 years (shown below).
Users on the 4chan board /tv/ noticed the video due to its high view rate, and that it was mostly viewed by Indian watchers, who expressed their enjoyment of the scene itself in the comments. Used began to mock the comments due to their broken English and odd group fixations on the scene. A collage of comments circled around on the board, showing Jack Wilder (played by Dave Franco) being submerged by YouTube comments coming from Indian accounts as he's being frisked by a security guard (show below, left). "BEST ROBBAR!" was quoted for the first time on September 30th, 2020[2] by an anonymous /tv/ users, quoting one of the many humorous comments in the collage (shown below, left).


Another user in the thread commented "Why are third world countries so full of SOUL?"[3] as he posted a webm of Indian TikTok user Arhan Khan[4], showing him and some of his friends recreating the scene from the movie, but with a stolen wallet instead of a card. The video[5] was uploaded on June 22nd, 2020, and received over 1,000,000 views and over 115,000 hearts in 8 months (shown below).
Spread
The style of posting spread throughout the board and beyond, with anonymous users often referencing Indian accents and memes, with some phrases like "I learn magic for she", "Do the Needful" and "WHY DID YOU REDEEM" becoming popular in the threads regarding the scene (shown below)

Various edits and photoshops of the scene, specifically the moment Wilder spreads his arms in a T-Pose, were posted on /tv/ by anonymous users. On November 8th, 2020, a Joe Biden edit was posted[6] with the caption "I'M A RIDER, PROVIDER" (shown below, left). On February 24th, 2021, an edit featuring the Transphobic Bathroom Guardian was posted (shown below, right).


Google Play Card
Another aspect of this meme is the use of Google Play cards as a form of a Mcguffin. This idea speads from Kit Boga streams where Google Play Cards as an integral part of the scam.
Various Examples






Templates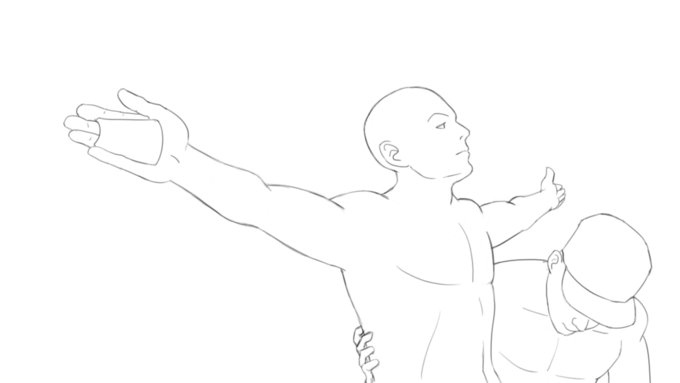 Search Interest
External References