Why Are Reddit Users Asking 'Is He Stupid?' The Viral Meme Explained
A new catchphrase is spreading on Reddit right now and it's recently hit Twitter, too. Across various subreddits, users are posting images of characters from movies and TV shows who have ended up in unfortunate situations and asking, "Is he stupid?"
But is this a genuine question, or is just another ironic meme format? Here's what you need to know.

What Is The "Is He Stupid?" Meme?
The origins of the "is he stupid?" posts go back to May 2022, when Redditor /u/Lebind made a post":https://www.reddit.com/r/okbuddychicanery/comments/uimoxc/i_was_watching_brba_and_got_to_this_scene_why_the/ to the ironic Better Call Saul and Breaking Bad meme subreddit /r/okbuddychicanery. The image shows Gus Fring saying, "He's not up to Pollos standards," but the post text is what started the meme.
In the post, /u/Lebind writes, "I was watching BrBa and got to this scene, ¿Why the does gus give a shit if Walt can cook a fucking chicken? ¿Is he stupid?" This simple post with just over 65 upvotes seemingly started a chain reaction across the subreddit (and other subreddits) where users purposefully misunderstand a scene and ironically ask why the character in the scene did or said something that's usually fairly self-explanatory.

How Is "Is He Stupid?" Used In Memes?
The "is he stupid?" meme really started spreading in February 2023 after the /r/BatmanArkham subreddit got their hands on it. That month, a Redditor posted an image from Batman: Arkham Knight and wrote, "Why doesn't Batman just call the Justice League for help? Is he stupid?" to over 5,500 upvotes. From there, the meme kept on spreading.
Essentially, the phrase is attached to images from TV shows and movies to ask why the character didn't do something that would have solved their issues, whether that option was available to them or not. The dumber the reason why you're asking "Is he stupid?" the more effective the meme.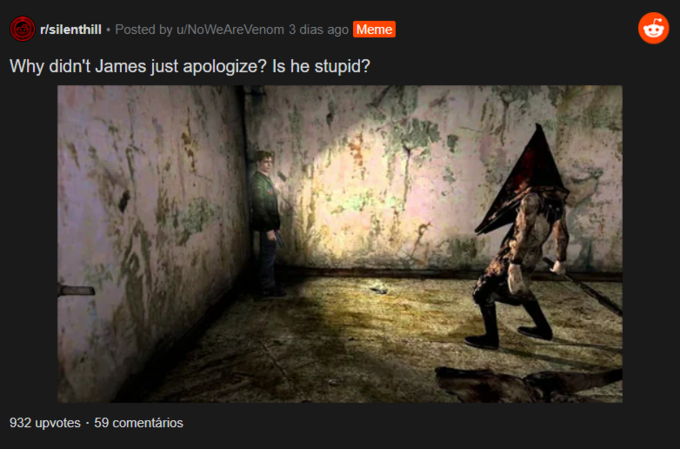 What Is The "Is He / She Smart?" Meme
As the "is he stupid?" meme went viral, some people began using new variations of the phrase. One of the most popular variations flips the sentiment to "Is he / she smart?" The meme is used in the same way except with someone doing something that's perceived as either ironically or authentically smart.

---
For the full details on the "Is he stupid?" meme, be sure to check out our entry on the meme here for even more information.