About
Ara Ara Chase, also known as Girl Chasing a Kid, refers to an object labeling meme format based three comic panes showing a girl in a yellow shirt and red shorts chasing a boy in a blue shirt at increasing speed. Based on panels from Soul of Neko webcomic, the format gained popularity in memes in June 2019.
Origin
On March 14th, 2019, Indonesian artist Amsal Samuel posted episode 32 "Masalah Yang Utama" of season three of his Soul of Neko comic strip series.[1] In three panels of the comic, character Tovan is being chased by his sister Pidiota who tries to talk to him and help him befriend his apartment complex neighbors (panels shown below).



Spread
On June 7th, 2019, Redditor Hachipz poster an image combining the three panels to /r/anime_irl subreddit, where it gained over 16,400 upvotes in five months (shown below, left),[2] with the image being reposted to /r/ShotaCops,[3] /r/AraAra,[4] /r/Manga[5] and other subreddits in the following hours. On June 8th, 2019, Redditor Hump4TrumpVERIFIED posted the earliest known object labeling meme based on the format to /r/memes subreddit, with the post receiving over 11,700 upvotes in five months.[6]


In the following days the format gained significant popularity on Reddit, primarily in the /r/animemes community. For example, a June 11th post by Redditor darppjuicynime gained over 6,700 upvotes in four months.[7] On June 11th, 2019, Redditor NH-2B375 posted a template for the meme to /r/animemebank subreddit.[8]
Various Examples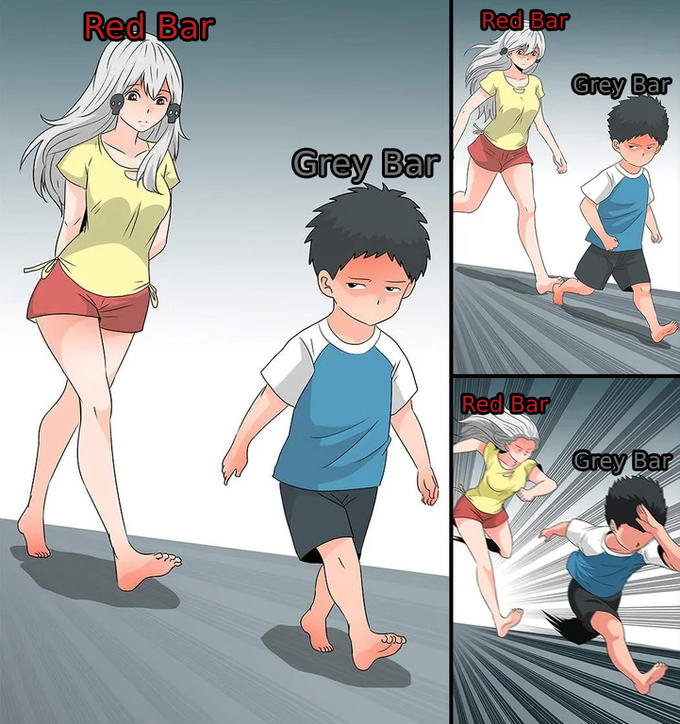 Templates


Search Interest
External References
Recent Videos
There are no videos currently available.