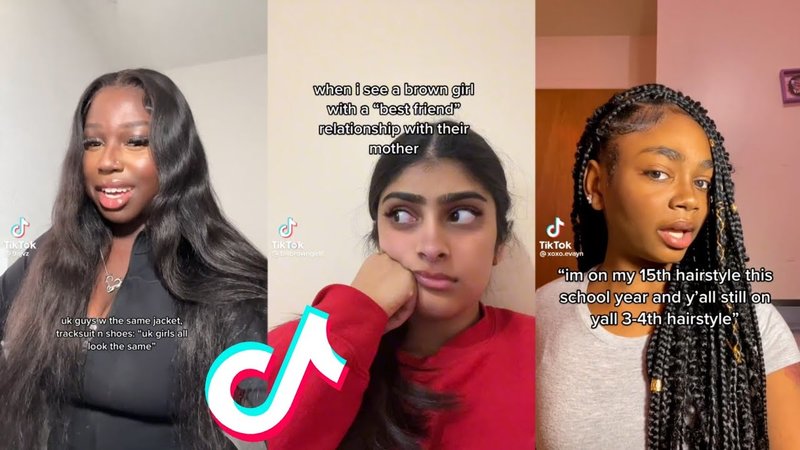 Bombastic Side Eye / Side Eye TikTok Trend
This submission is currently being researched & evaluated!
You can help confirm this entry by contributing facts, media, and other evidence of notability and mutation.
About
Side Eye TikTok Trend refers to trend based on a viral audio of a TikToker saying side eye in different tones. Alongside the Bombastic Side Eye meme, the trend and original sound became popularized in January 2023 on TikTok and Twitter, inspiring memes, lip-dub content with overlay text in the following months, as well as becoming a slang term about judging a certain thing using only their eyes.
Origin
Sometime in January 2023, a clip from the TikToker @cynthiammasi[1] humorously saying "said eyes, side eyes" in different tones was uploaded by since-deleted user @user6934054176375,[2] a fan account of Cynthia Mmasi. In less than two months, the audio accumulated over 205,000[3] other videos uploaded on TikTok. The original video in which the TikToker says the phrase was deleted on the platform but reshared on YouTube Shorts by user @clipsmatic6583[4] on February 8th, 2023, garnering over 15,300 views and 480 likes in one month (shown below).
Spread
Throughout late January 2023 and into the following months, the sound spread on TikTok as it was used in various memes. For example, TikToker[5] @yessame._ used the audio with an overlay caption about the day a friend doesn't go to school, leaving you alone. The post (seen below, left), uploaded on January 30th, 2023, garnered 22 million plays and 4.7 million likes in one month. TikToker[6] @shreyehh used the audio to do a POV of someone doing the side eye with glasses on. Posted (seen below, right) on January 29th, the video received over 8.4 million plays and 2 million likes in one month.
Bombastic Side Eye, Criminal Offensive Side Eye
On January 22nd, 2023, TikToker[7] @lmfaomal posted a duet responding to a video by saying a new version of the meme using the catchphrase "Bombastic side eye, criminal offensive side eye." The video (since deleted) gained virality on the platform over the following weeks, garnering more than 9.6 million plays and 2 million likes in roughly a month. The video also inspired TikToker[8] @whatareyoulookingatbabs to create a version of the audio mixed with the Vine boom sound effect. Uploaded on February 3rd, the video (seen below) received over 2.6 million plays and 202,000 likes in one month. Over the following month, another 144,300 other videos were posted using the sound to create content related to the trend.
Bombastic Side Eye In Other Languages
The phrase "bombastic side eye" became a global trend on TikTok, inspiring non-English speakers to translate the audio into their native languages. For example, on March 17th, 2023, TikTok[9] user @sarinaschroff posted a video (seen below, left) translating the expression into seven other languages including German, Portuguese, Spanish and French. The video garnered 2.2 million plays and 255 likes in a month. French TikTok[10] creator @ksoukispam also posted a version of the "bombastic side eye" in her native language on March 13th, receiving 2 million plays and 320,100 likes in a month (seen below, right).
Template
Various Examples
Search Interest
External References
Recent Images
There are no images currently available.