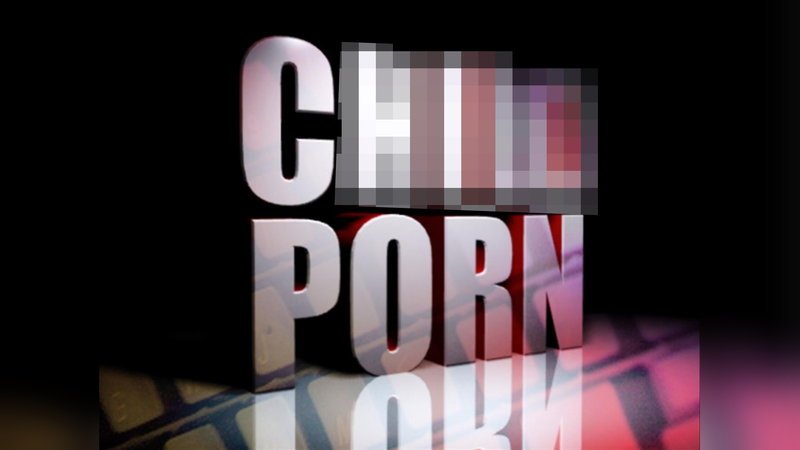 This entry contains content that may be considered sensitive to some viewers.
This submission is currently being researched & evaluated!
You can help confirm this entry by contributing facts, media, and other evidence of notability and mutation.
About
"CP" 3D Text or "Child Porn" 3D Text refers to a metallic 3D text graphic reading "child porn" in uppercase. In October 2022, the graphic gained virality as an exploitable after a Twitter user shared multiple GIFs with the image humorously edited in, which was followed by others using them out of context and as reaction images. The image then inspired similar reaction images to surface with other phrases and words inserted, dubbed 3D Text Reaction Images.
Origin
In 2008 or prior, a 3D-text stock image reading "Child Porn" was created by an unknown 3D artist (shown below). Starting in 2008, the image was used to illustrate various news reports on child pornography possession and manufacturing cases.[1][2][3]

On October 8th, 2022, Twitter[4] user @Darkloafballshd created a thread of "Gifs that are difficult to search for," posting multiple popular GIFs that @Darkloafballshd themselves and other users edited in the stock image. The thread gained over 530 retweets and 1,000 likes in 12 days, with a total of 30 GIFs posted by @Darkloafballshd in that period (examples shown below).



Spread
Starting in mid-October 2022, the images received spread online, primarily on Twitter, as other users used them both out of context and as reactions. For example, on October 13th, 2022, Twitter[5] user @Kino_Postiong posted one of the GIFs posted by @Darkloafballshd, with the tweet gaining four likes in a week.
On October 11th, Twitter[6] user @little_paisano posted the earliest meme using the image outside of the thread. The meme, an edited Cloudy With a Chance of Meatballs GIF, gained over 3,800 retweets and 27,500 likes in nine days, helping popularize the meme (shown below).

On October 14th, 2022, Twitter[7] user @alu_gari used the stock image in a post about furry artist superiorfox, which gained over 260 retweets and 2,300 likes in a week (shown below, left). On October 15th, Twitter[8] user @Mania4lyf3 posted a This Will Affect the Economy meme captioned, "Sonic fans." The post gained over 110 retweets and 810 likes in a similar timeframe (shown below, center).



On October 15th, 2022, Twitter[9] user @Ribbean_ baited the official Fortnite account into posting a "chromified" version of the image by setting it as their profile picture and sending a request, which was a part of the promotion for the upcoming Fortnite season (shown below, left). The image was promptly deleted, although screenshots of the post were widely circulated[10] in the following days (shown below, right).

More GIFs and images utilizing the stock image were posted on Twitter in the following days, with multiple posts going viral. On October 18th, Twitter[11] user @brkpoison posted an edited version of the image, claiming that it was the origin of the graphic.
Various Examples






Template

Search Interest
External References
All Videos
This gallery contains videos that may not be suitable for public viewing.
All Images 57 total
This gallery contains images that may not be suitable for public viewing.