Rare Picture of Men Discovering Fire
This submission is currently being researched & evaluated!
You can help confirm this entry by contributing facts, media, and other evidence of notability and mutation.
About
Rare Picture of Men Discovering Fire refers to a series exploitable photoshop images of two cavemen attempting to set a fire underneath the caption "rare picture of man discovering fire." Online, people would photoshop different images, generally an album cover, into the center of the picture.
Origin
The photo of the two cavemen comes from a diorama found inside the National Museum of Mongolian History in Ulaanbaatar, Mongolia.[1][2]

On January 24th, 2015, Twitter user @Karennnn_15 tweeted one of the earliest versions of this picture as a meme, photoshopping a small photograph of a woman into the picture. She captioned the tweeted "rare pic of men discovering fire."

Spread
Later that day, two Twitter users posted the same caveman image with two different album covers photoshopped into the photograph. Twitter user @RAPUNXEL4EVER[3] tweeted the image (shown below, left) with album cover for Azealia Banks' Broke with Expensive Taste becoming the focus, garnering more than 170 retweets and 230 likes, then user @dancenatic[4] tweeted the image (shown below, right)with Nicki Minaj's The Pinkprint album cover taking focus, receiving more than 1,400 retweets and 1,700 likes.


On June 23rd, Twitter user @LoganPaul[5] shared a variation (shown below) with the album cover for A$AP Rocky's At Long Last A$AP in the center. The tweet garnered more than 330 likes and 950 retweets.

On November 17th, 2016, Redditor din7[6] posted a variation to the subreddit /r/trippinthroughtime with The Wu-Tang Clan's Enter the Wu-Tang (36 Chambers) cover. The post receive more than 7,200 points (92% upvoted) in five months.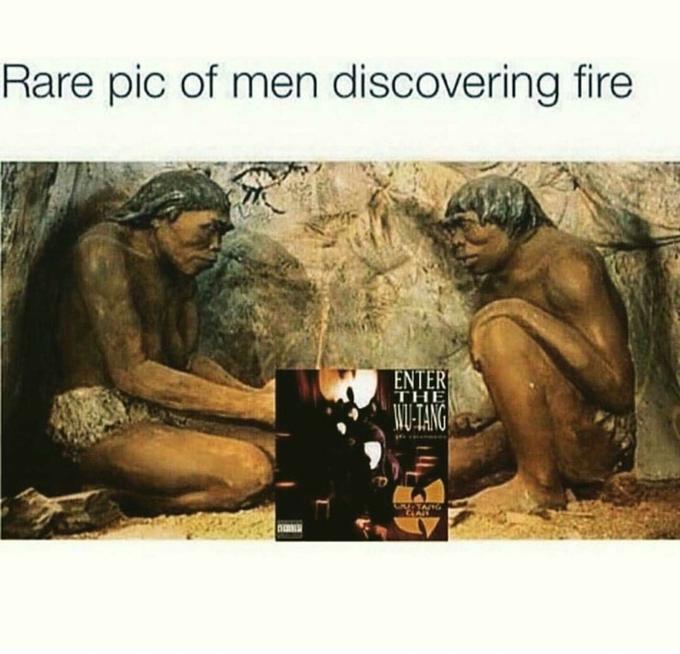 On February 14th, 2017, the Facebook group Pitbull Memes shared a varitation with Pitbull's Original Hits cover. The image received more than 600 reactions and 26 shares.

Various Examples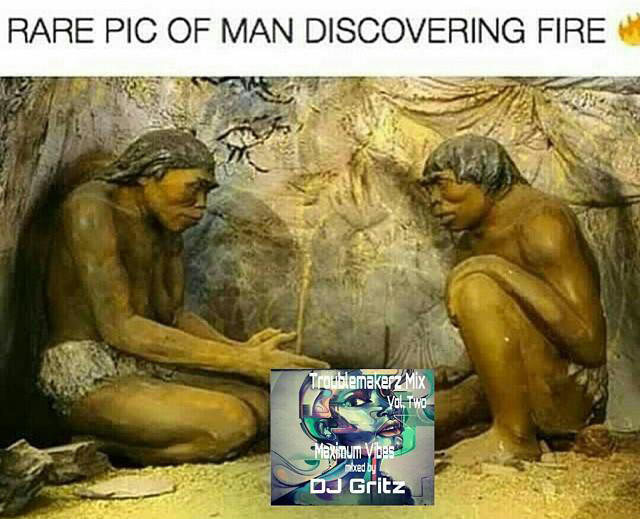 Search Interest
External References
Recent Videos
There are no videos currently available.