Still Think It's Harmless?
This submission is currently being researched & evaluated!
You can help confirm this entry by contributing facts, media, and other evidence of notability and mutation.
About
Still Think It's Harmless?, also known as Still Think It's Cool?, is a phrasal template parodying anti-drug campaigns, which is typically used to caption images depicting obviously false or exaggerated side effects of cannabis. Additionally, the format often includes humorous names for marijuana such as "jazz cabbage" or "devil's lettuce."
Origin
In September 2010, Purdue University Student Wellness Office posted an image on their website claiming that marijuana was the "most common illegal drug in fatally-injured drivers," along with the caption "still think it's harmless?" (shown below, left).[1][2]

On April 20th, 2011, CollegeHumor[3] published a series of mock anti-marijuana public service announcement images, which featured various jokes about the effects of marijuana followed by the slogan "Marijuana. Harmless?" (shown below).



Spread
On June 23rd, 2016, Redditor Ocean_turtle submitted a parody anti-marijuana image titled "Still think marijuana is harmless?" to /r/trees[4] (shown below).

On August 11th, the Zesty Supreme Facebook[6] page posted a picture of the X-Men character Magneto next to a picture of the singer Vitas along with the caption "This is Magneto after 1 marijuana. Still think taking a little puff is harmless?" (shown below, left). On December 7th, Instagram[4] user drgrayfangposted a picture of Amy Schumer next to Dog the Bounty Hunter with the caption "Still think marijuana isn't harmful?" (shown below, right). Within eight months, the post gathered upwards of 9,900 likes.


Anntenshone: Don't Think Marajuano Is a Bad Drug
Anntenshone: Don't Think Marajuano Is a Bad Drug refers to a series of photoshopped absurd anti-drug memes, which purposely misspells the phrase "Attention: Don't think marijuana is a bad drug?" The meme follows the phrase with a photograph of a cultural artifact juxtaposed against a distorted version of the artifact.
The earliest known version of the meme was posted by Instagram [7] user @crankeduptoelevent on November 25th, 2016. The post features characters from the children's television series VeggieTales before and after consuming cannabis. The post received more than 70 likes in less than two years (shown below).
Two days later, the image was shared on the /r/dankmemes subreddit by Redditor xDankMemes.[8] The post received more than 880 points (99% upvoted) in two years. Additionally, the Facebook [9] account Crippling Things shared the image, and it received more than 12,000 reactions, 2,900 comments and 8,600 shares in two years.

Over the next two years, variations of the meme continued to be posted. On July 20th, 2017, Redditor[10] DiggurDig posted a version featuring the "melted duck" meme. The post received more than 2,300 points (94% upvoted) in less than two years (shown below, left). During this time, people began posting the meme with various other internet- and pop cultural-specific jokes, trends and memes (examples below, center and right).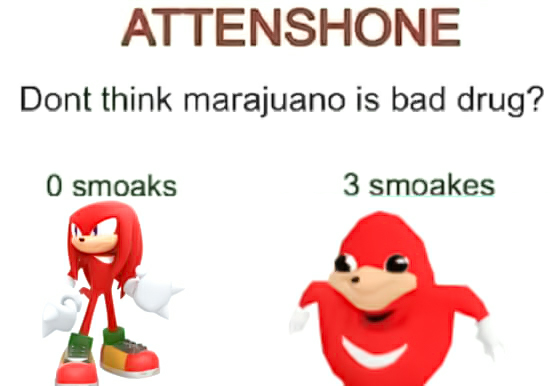 Various Examples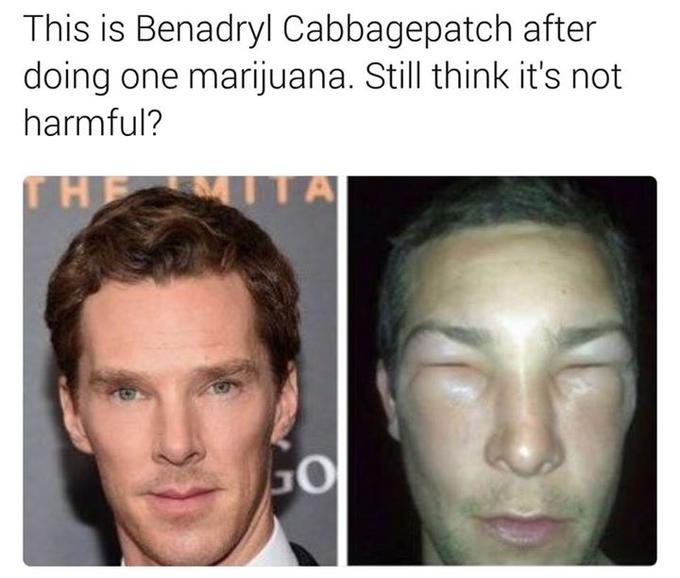 Search Interest
External References
Recent Videos
There are no videos currently available.