Last posted May 26, 2009 at 03:55AM EDT. Added Apr 06, 2009 at 01:09AM EDT
7 posts from 4 users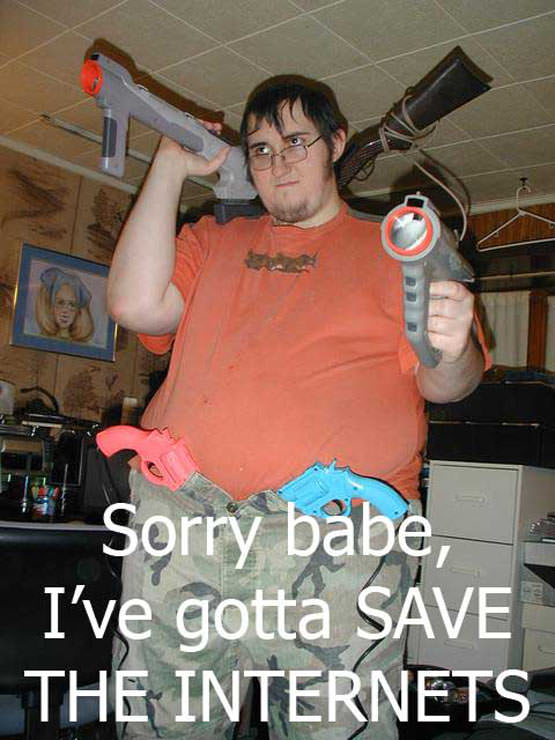 discuss
are those the revolvers from Lethal Enforcers?
i believe they were called "Justifiers"
and, in my mind, the original:
having said that, i would not say this really qualifies as a meme.
Yes, yes, keep them coming.
you know, as general memetic comment and analysis, i would like to note that in addition to my personal memory of the "sorry baby!" variation being the earliest, an additional indicator is the fact that they make use of 8-bit font… a reference to nineties video games that i think is waning.
what all three of the preceding examples have in common is that the strength of the meme, of the idea itself, has greater emphasis than cultural references to "real world" elements.
n-e-way lolz here's 1 more 4 u!