Last posted Dec 04, 2012 at 07:05PM EST. Added Nov 29, 2012 at 09:55PM EST
25 posts from 22 users
OP I am not drunk enough for this horseshit
Scootch closer, children.
(Sorry about the terrible quality)
(I work in a convenience store on the way to a lake (popular with tourists), and the till faces the front door. Currently, two women are in line, the first of which is paying with her debit card. Her back is to the door, and her head is down. Suddenly, a man comes bursting through the door yelling. Both women are incredibly startled.)
Man: "BAAARRRROKEE!"
Woman #1: "Oh my God!" bolts upright
(Woman #2 starts laughing hysterically, while Woman #1 has stopped in the middle of entering her pin to stare.)
Man: "BAAAAAA. ROOOOOO. KEEEEEEE. BAROOKEE. BAROOKE!"
Me: "Bathroom key?"
Man: "Yeah! Barookee!"
(He runs off in the direction of the bathroom, arms literally flailing.)
Woman #2: "How did you know what the heck he was saying?"
Me: deadpan "I speak tourist."
(Courtesy of here: http://notalwaysright.com/you-say-barokee-i-say-you-need-to-pee/23360 )
@All: 2/10 would not raff
---
My submission (NSFW language, epilepsy warning)
STILL NOT RAFFING. SHAMEFUR DISPRAY.
is this thread supposed to make me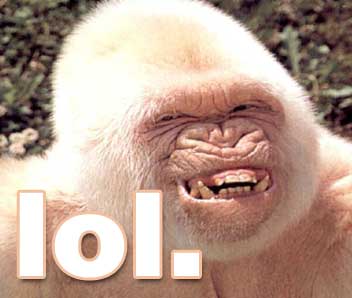 ?
It's ok I can make this thread win I just need to post this:


I counteract that with my own!


Last edited Nov 30, 2012 at 06:06PM EST
This post has been hidden due to low karma.
Click here to show this post.
I used to laugh a lot. But, everything changed when the Fire Nation Attacked.

grand theft auto: San Andreas youtube poop. enjoy
Basically Rooster Teeth Animated Adventures…