Last posted Oct 13, 2013 at 08:49AM EDT. Added Oct 10, 2013 at 11:18PM EDT
28 posts from 25 users
I'm reading another pointless thread.
I'm doing some math, but no matter how I adjust and follow the exact way to do it, I never get the correct outcome! Either I am completely high and have no idea what is making me think this way or my calculator is a lying asshole.
I'm giving drugs to children.
Chatting to various KYM posters on skype and looking for jobs.
You know what, I'm basking in the evergreen glow that is my birthday.
Nothing's happening right now.
…
I think I'll go and open my cards now…
Shitposting in another pointless thread that was started by some faggot OP
Last edited Oct 11, 2013 at 06:26AM EDT
I'm at work
such adultttt
At… "work…"

This post has been hidden due to low karma.
Click here to show this post.
I'm on my way to the goat tower, more info on that later.
Woke up not too long ago. Got a cat in my lap, chatting on the irc and now waiting for the day to be over so I can finally get Pokemon X tomorrow.

I'm stealthily huntin' for tha booty.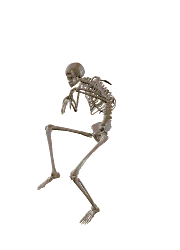 Last edited Oct 12, 2013 at 02:17PM EDT
Discovering how easily distracted I am if it took me 10 minutes to FINALLY type this.
Solving:
If f(2)=3, g(2)=2, f'(2)=-1, g'(2)=4, and g'(3)=5 find: (d/dx) g(f(x)) at x=2 and (d/dx) (g(x)*f(x)) at x=2