Last posted Jul 23, 2010 at 04:43PM EDT. Added Jul 23, 2010 at 03:42AM EDT
30 posts from 19 users
Time to D-D-D-DDDDDDDDUEL!

HAMMERTIME!
/stays at home relaxing and listening to bobby darren
Its time for Seth McFarlane's Name that animal penis
I've always wanted to use this legitimately! Now I can!
What's the time? Diaper time! What's the time? Diaper time!
Inevitably, it's Goofy Time.
Couldn't find a better picture.
@DocOctagonapus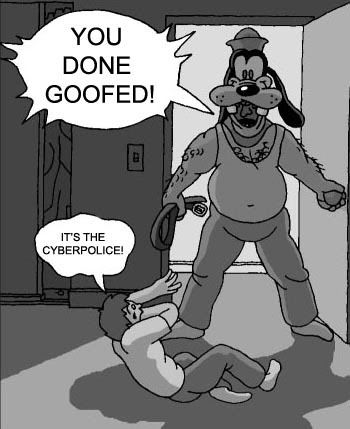 @Brave Sir Robin
Now I'm just imagining Mr. Slaughter going through a list of names he backtraced, dressing up like Goofy, and tracking them down at their houses to slap the shit out of them.
knock on the door
OH SHI-
TIME TO MAKE THE DONUTS!
No, it's obviously ZOMBIE TIME!

well its half past 6 at the precise moment that im typing this message.

@MoargunInYerPantss
What about the Super Adventure Club?
It's time for you to get a watch.
Bottom-right corner.
dang you ashbo12 you took all of mine
its (insert phrase here) time
LULZ, IT'S A HAIR PAST A FRECKLE.
it's depending on the time of day.