Last posted Oct 24, 2010 at 02:57PM EDT. Added Sep 28, 2010 at 04:02PM EDT
23 posts from 20 users

A wonderful world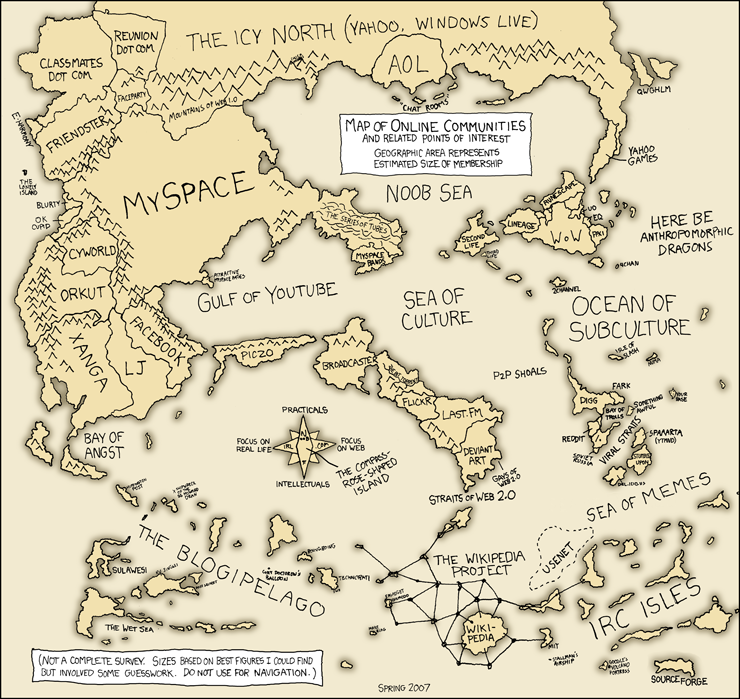 (image is pretty old thou)
sea of memes 8D
Last edited Sep 28, 2010 at 04:46PM EDT


Notice the lack of ED.
The only reason we're not on here is because we didn't exist.
@Alice-chan
What are you talking about? ED is right there.

I'll just leave this here…
@Jostin
It's minature.
That's still wimpy.
Habbo is bigger than them.
You can't see KYM because we are the sun the world of the internet orbits around.


The internette.
today you get…


@Alice-chan: ED also appears to be on the North coast of Wikipedia for some reason.
It's probably because it's a wiki.
A very accurate wiki.
Here we go again…


We need to avoid to having two of these threads.
So, here's the average internet user.


Is that Pimp Abra IRL on the right hand side of the pic?