PROTIP: Press 'i' to view the image gallery, 'v' to view the video gallery, or 'r' to view a random entry.
This submission is currently being researched & evaluated!
You can help confirm this entry by contributing facts, media, and other evidence of notability and mutation.
Bedside Surprise is a YTMND exploitable meme. One creating a derivative would generally take the bed scene from Prince of Darkness and stick in a figure meant to surprise the character in said scene.
Origin
In the movie, there is a scene where a man wakes up tossing and turning, and finds a monster in bed, which was certainly potential for an exploitable. The first YTMND was originally an NEDM derivative. In the original YTMND, the character wakes up to find Professor Happycat in the bed next to him, and lets out a scream in surprise.
Link: (Only a dream… OR WAS IT?)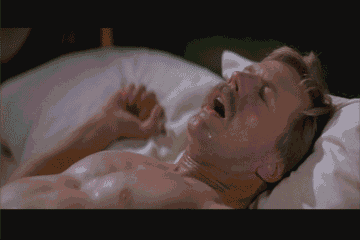 The next day, another user did a similar YTMND, switching out Professor Happycat with the Burger King.
Link: (The Ultimate Bedside Surprise)
It currently has a rating of 4.57, one of the highest rated YTMND's.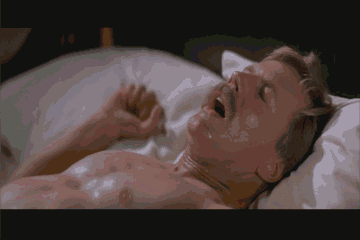 Burger King is the new Boogeyman
Derivatives
The meme was eventually featured on the YouTube account YTMNDsGifCollections

Facebook Comments