PROTIP: Press 'i' to view the image gallery, 'v' to view the video gallery, or 'r' to view a random entry.
This submission is currently being researched & evaluated!
You can help confirm this entry by contributing facts, media, and other evidence of notability and mutation.
This is an introductory article to the Japanese video-editing culture known as MAD movies. To browse MAD-related meme entries, please refer to the sub-meme section.

---
About
MAD is a modern Japanese term referring to parody/remix videos and audio clips that have been edited and re-arranged by "creative-secondary" authors. A typical MAD movie is put together by combining visual fragments of anime/manga with edited anime/j-pop soundtrack; it varies in length from a few seconds to several minutes and may not even include any music at all, mainly for comical effect. Because MAD movies are created in parodical nature with their own unique narrative plots, they should be distinguished from fan-made videos and artworks that are still based on the original canons. Thanks to popular video-sharing communities like Nico Nico Douga, MAD artworks have become an essential base of Japanese internet culture.
Origins
The earliest form of MAD culture can be traced back to personal exchanges of MAD tapes--cassette tapes containing re-edited, mash-up footage of various newsclips--among Japanese university students in the 1980s. According to this MAD FAQ page, a couple of alumni students from Osaka University of Arts & Music are cited as the original pioneers of audio MADs as well as anime MADS. The term "MAD" stems from one of the early cassette tapes originally titled "Kichigai Tape" (Tape of Madness), but for some reason, it became more commonly known by the English equivalent.
Types of MADs
While most MAD contents in circulations are anime-related, non-anime MADs do exist.
Audio
MAD

(in Japanese)

Pioneered by Imai during the early days of MAD tapes, Audio MADS consist of stringing together dialogue from popular anime to editing news broadcasts straight from the television, ultimately resulting in a new dialogue made of various sound-bites.

MAD news #1:

MAD news #2:

MAD news #3:
Visual
MAD
Touhou visual

MAD

feat. Inaba Tewi:
Touhou visual

MAD

feat. Flandre Scarlet
Notable examples
Hissu Amoto San / Airmoto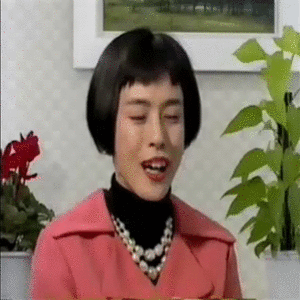 Hissu Amoto San (Japanese: 必須アモト酸) or Airmoto is a popular tag associated with MAD parodies based on My Beautiful Life (すばらしき わが人生), a promotional interview with Japanese comedian, actress, singer and tarento Masami Hisamoto released by the Japanese evangelist Buddhist organization Sōka Gakkai International ("Value Creation Society" in English). Somewhat similar to Western parodies of Scientology & Tom Cruise, most of these MAD videos are aimed at mocking the well-connected religious sect and the celebrity actress Masami Hisamoto, who has made several media appearances in advocacy of the Sōka Gakkai movement in Japan.
Ichiro Suzuki

Ichiro Suzuki (Japanese: 鈴木一朗, Suzuki Ichiro) is a Major League Baseball outfielder for the New York Yankees, who became quite famous for his fast-paced and immaculately precise throws dubbed by fans as the Ichiro Laser Beam (イチロー レーザービーム), as well as his 2009 TV interview response "I was almost coming" (ほぼイきかけました hobo ikikake mashita). This was seen by many as both inappropriate and suggestive, making it exploitable for broadcasting.
Because of these phrases, the Japanese baseball superstar became the target of online parodies, including a series of MAD videos.
Billy Herrington / Gachimuchi

Billy Herrington is an American adult film actor and bodybuilder affectionately nicknamed "Big Brother" (兄貴, aniki) in the Japanese online communities 2channel and Nico Nico Douga. Herrington's internet fame in Japan began in 2007 after clips from one of his films titled "Workout Muscular Men 3" became used as a bait-and-switch video and the source material for high-quality MAD remixes.
Shuzo Matsuoka

Shuzo Matsuoka (Japanese: 松岡修造) is a now-retired Japanese professional tennis player, perhaps best known for his appearance at the Wimbledon quarter-finals in 1995. Since his retirement, Matsuoka has become a popular television sports commentator and gourmet reporter in Japan. He hosts the "Shuzo Challenge", an annual tennis camp for young children run by the Japan Tennis Association.
Shuzo is mostly known for his motivating and energetic character. And his unique messages airing through TV commercials and his official web site have been one of the most popular subjects for MAD videos on Nico Nico Douga (NND) since 2008.
The Crazy Live Report

The Crazy Live Report MADs (Japanese: 電波実況MAD, Denpa Jikkyou MAD) refer to a series of MAD videos based on footage of an excited e-sportscaster providing a play-by-play commentary during a second-round match of the fighting arcade game Guilty Gear XX at the Arcadia Cup Tournament in 2003. The remix fad became widespread on the Japanese video sharing site Nico Nico Douga (NND) after the video was uploaded in 2007.
Recent Images
There are no images currently available.
Facebook Comments