Why Does Chloe Grace Moretz Hate This 'Family Guy' Meme?
Chloe Grace Moretz, the child star actress behind several big roles and pop culture phenomenon, has a bone to pick with Family Guy memes, or rather, one notable one in particular. Due to her natural body shape and size, Chloe became the victim of photoshopped images in early 2015, depicting her with exaggerated features, most notably her legs, which was only the beginning.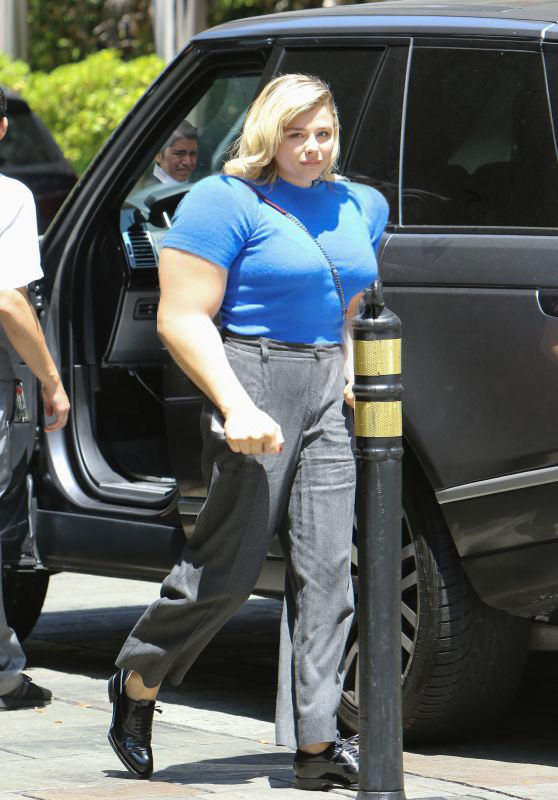 Who Is 'Legs All The Way Up' Griffin?
In Family Guy season 10, episode 7, a cutaway gag features an aunt of Peter's which he calls "Legs All The Way Up Griffin" before showing her walking down the street, being stopped to ask if her legs do truly go all the way up, which they do. This scene, in particular the way the 2011 character was designed, started to be used in comparison memes to Chloe Grace Moretz, with people Photoshopping her proportions to properly match the Family Guy character.

What Is Chloe Grace Moretz 'Family Guy' Meme?
Put simply, it's a Photoshopped image of Chloe Grace Moretz, making her have long legs and a short torso, with an image from the Family Guy gag put right beside her, which supposedly gave her mental trauma.
In an interview conducted in 2022, the star said publicly that the meme, specifically the one of her being Photoshopped and compared to "Legs All The Way Up Griffin" had caused her to be self-conscious and develop internal issues. This would also be heightened by the other meme variations of Moretz, showing her as small, overly Buff, or very tall.
This interview was then used to help spread awareness of body dysmorphia, which Chloe claims to have been able to get past thanks to the COVID-19 pandemic.
---
For the full details on Chloe Grace Moretz memes, be sure to check out our entry here for even more information.