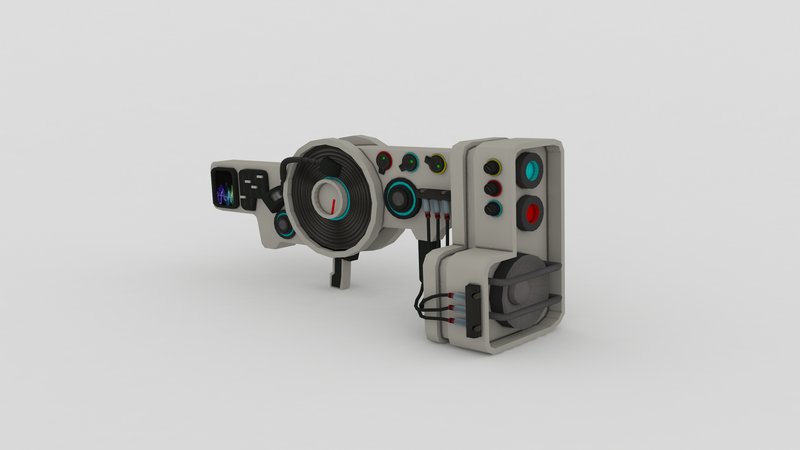 This submission is currently being researched & evaluated!
You can help confirm this entry by contributing facts, media, and other evidence of notability and mutation.
About
The Dubstep Gun is a fictional sonic weapon supposedly capable of emitting highly-concentrated pulses of lethal or otherwise destructive sound waves in the style of dubstep music. Since its introduction as a science-fictional concept weapon in a YouTube video uploaded by the LA-based VFX production collective CorridorDigital in August 2011, the Dubstep Gun has inspired a number of custom-designed firearms based on the concept in video games.
Origin
The concept design of the Dubstep Gun was originally introduced in the eponymous YouTube video uploaded by LA-based video production collective Corridor Digital[1] on August 19th, 2011. The video illustrates an action-packed sequence wherein a team of three gunmen equipped in futuristic, Tron-like armor and Dubstep guns skirmish against a gang of bad guys carrying conventional weapons. As of October 2014, the video has racked up over 16 million views, which makes it the third most watched video ever to be produced by the group to date.
Spread
Another instance that managed to put the aforementioned weapon on the map was in the video game Saints Row 4. It is featured as an unlockable weapon powered by the same basic concept, with the inclusion of an improved design and three variations of it containing different songs. This video by YouTuber GamingMistress[2] showcases the weapon's variations in the game. The video has earned over 1 million views as of October 2014.
Since its inclusion in Saints Row 4, similar MOD weapons have been created for numerous games, including Minecraft, Grand Theft Auto, Garry's Mod, Call of Duty: Ghost and Starbound, among others.
Search Interest
External References