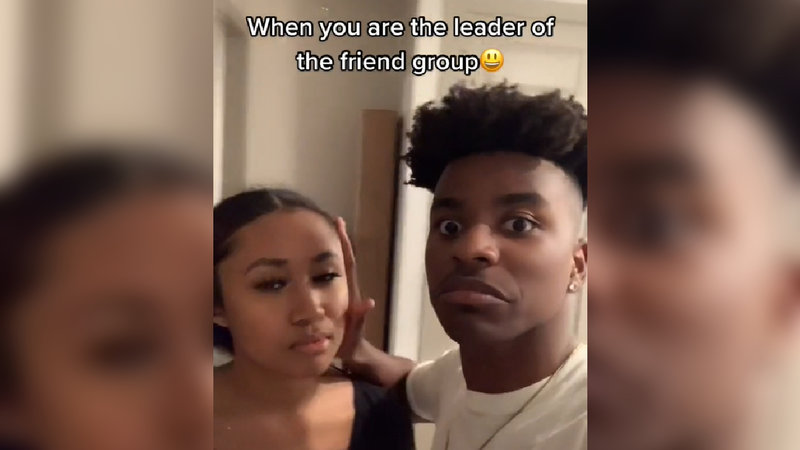 This submission is currently being researched & evaluated!
You can help confirm this entry by contributing facts, media, and other evidence of notability and mutation.
About
Friend Group Leader or Leader of the Friend Group refers to a series of memes including tweets and TikToks about the idea of every group of friends having a leader. The meme began on TikTok in mid-2021 and gained increased popularity after a post to Twitter in July 2022 that gained viral spread, inspiring further jokes about being or not being the friend group leader.
Origin
One of the first popular examples of a meme about being the leader of the friend group was posted to TikTok[1] by @danessyauguste on March 8th, 2021, gaining over 599,000 views in a year (shown below). In the skit, the TikToker imagines a scenario where the friend group leader gaslights them, portraying friend group leaders as toxic.
Spread
TikTokers continued to post videos referencing the friend group leader over the following years. On May 30th, 2022, TikToker[2] @prettyzay6 posted a video claiming it's a red flag when a friend group has a leader, gaining over 420,000 views in three months (shown below).
On July 26th, 2022, Twitter[3] user @Pink_Susie posted, "When you meet his friend group and he not the leader <<<<<<," gaining over 141,000 likes and 33,000 retweets in a week (shown below). The tweet was screenshotted and gained viral spread, including a post by Instagram[4] page theneighborhoodtalk on July 27th, gaining over 19,000 likes in three days.

On July 27th, Twitter[5] user @TheColtonShow__ posted, "Nah if your friend group has a leader, that might not be a friend group lmaaaooooo," gaining over 180,000 likes and 19,000 retweets in five days. On July 28th, Twitter[6] user @notziora posted a slang overloaded tweet referencing the friend group leader, gay son or thot daughter meme and pink sauce, garnering over 109,000 likes and 15,000 retweets in four days (shown below).

On July 29th, Twitter[7] user @JamezDead posted an image of himself looking at a Power Rangers badge captioned, "Gotta make sure my girl know I'm the leader of my friend group," gaining over 221,000 likes and 30,000 retweets in three days (shown below).

Various Examples




Search Interest
External References
Recent Videos
There are no videos currently available.