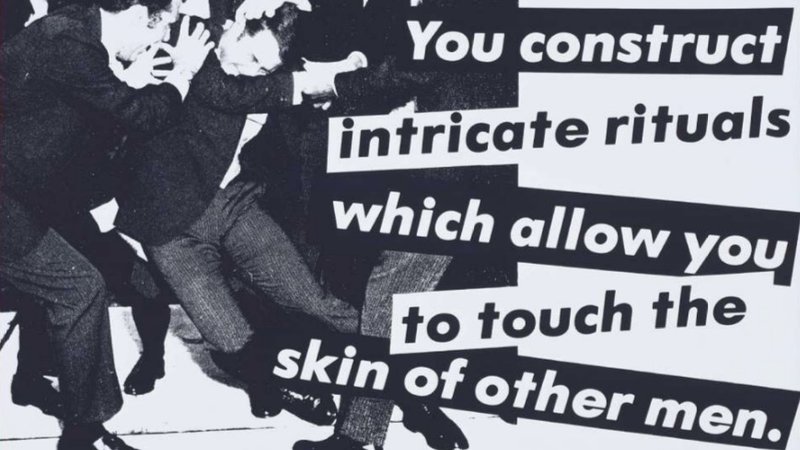 About
Intricate Rituals is a catchphrase which grew popular on Tumblr in late 2018 as a jokey slang term for homosexual activity. The phrase references a piece by artist Barbara Kruger called Untitled, which asserts "You construct intricate rituals which allow you to touch the skin of other men," in essence pointing out the lengths some men will go to justify touching each other without appearing homosexual.
Origin
Barbara Kruger's Untitled debuted in 1981 and currently resides in the Boston Museum of Fine Arts[1] (shown below).

Spread
The phrase had been used in some analysis of popular culture on the site prior to becoming a meme. On May 14th, 2015, Tumblr user aerialiste argued that the phrase was applicable to scenes of violence between men with homosexual subtext, such as in Fight Club or Sherlock. [2] One of the earlier joke references to the artwork on Tumblr was posted by thestateonmtv on November 5th, 2016 in reference to a photoset from Ghost Adventures (shown below).


The trend began growing more popular on Tumblr in December of 2018. Some popular posts include one by allhailwesttexasremastered that gained over 1,900 points (shown below, left). User Dabblingindescent posted a You May Spank It Once parody (shown below, right).


Various Examples






Search Interest
Unavailable
External References
Recent Videos
There are no videos currently available.