Ninjas Can't Catch You If...
This submission is currently being researched & evaluated!
You can help confirm this entry by contributing facts, media, and other evidence of notability and mutation.
About
The "Ninjas Can't Catch You If…" trend is based off a comic called The Adventures of Dr. McNinja, in which the main character uses his logic in order to come to the conclusion that ninjas would not want to attack a man on fire. The panels shown was originally printed on August 23, 2006, in the comic D.A.R.E. To Resist Ninja Drugs and Ninja Violence Part 1, on page 15. The quote from the comic, "They can't grab me if I'm on fire," was translated into a T-shirt design, shown below.

The shirt's image and text provided a manipulative base for 4chan users to alter and Photoshop the original, later reaching other sites as well.
Spread
The 'shopping of the images made its way through the internet quickly, reaching Photoshop sites such as Facepunch.com, and garnering a Facebook page with more than 250 fans. An example of one of the images from a Photoshop thread can be seen below.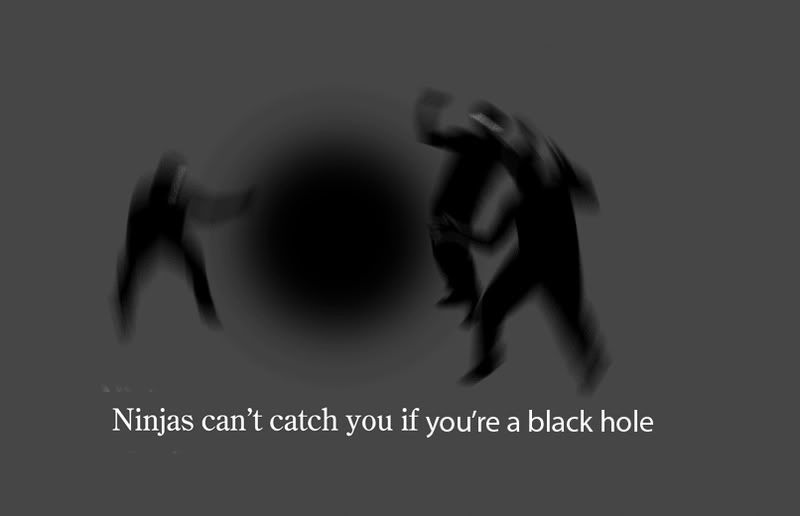 Google Insights
The search terms began a jump in later 2008, due to the fact that that was when the images began their widespread popularity, as well as the start of an expansive Facepunch Photoshop thread that began in December of 2008 and has gone on for more than a year.
Recent Videos
There are no videos currently available.