Sally Carrera (Cars) / Cussy
This submission is currently being researched & evaluated!
You can help confirm this entry by contributing facts, media, and other evidence of notability and mutation.
About
Sally Carrera, also known as Sally the Porsche, is the primary female character in the Disney Pixar movie Cars who became known in memes due to meme creators satirically labeling her as hot and attractive, leading to the -ussy variant Cussy (a portmanteau of the words "car" and "pussy"). The catchphrase "I know that muffler be grippin'" also surfaced in relation to satirical thirst over Sally. The memes first surfaced in 2021 as many Twitch streamers made comments about cussy that year, such as HasanAbi.
Origin
The Cars character Sally Carrera first appeared in the cinematic universe in 2006 in the original Cars movie.[1] Other than explicit Rule 34 Cars fan art that surfaced on sites like DeviantArt, satirical adoration for Sally Carrera didn't surface in memes until early 2021. This happened when Twitter[2] user @quackity4k tweeted an image of Sally with a caption reading, "i want her so bad." The tweet received roughly 215,100 likes in two years (shown below).

Spread
A slew of viral replies and quote retweets surfaced in relation to @quackity4k's statement as memes surfaced en masse about Sally from Cars. For instance, on January 14th, 2021, Twitter[3] user @hugs_fur_drugs replied with explicit Rule 34 Cars art, captioning it, "Unlucky big Q shes already taken😎," and gaining over 1,000 likes in two years (shown below, left). On January 15th, 2021, Twitter[4] user @Quackity posted to his main account an allegedly real screenshot of Sally Carrera's Wikipedia page in which a fan had altered the text to reference @Quackity's adoration. The tweet received roughly 214,000 likes in two years (shown below, right).


I Know Her Muffler Be Grippin'
On March 22nd, 2021, Twitter[5] user @itsMalikEl tweeted an image of Sally from Cars with the caption, "i just know her lil muffler be grippin🥴." The tweet received roughly 83,000 likes in two years (shown below). The tweet was also screenshotted and posted to other platforms, like to Instagram[6] by user @wetlemonhumor on March 22nd, who earned roughly 6,400 likes in two years.

HasanAbi and Cussy
Starting in July 2021, HasanAbi and his Twitch stream viewers began to debate the logistics of the Cars universe in relation to the reproduction of cars in the movie. The discourse led to a debate among the community over whether or not the cars had reproductive genitalia. The then-virality of "-ussy" memes sparked the word "cussy" to represent the female organ for car reproduction. Many cussy-related clips from HasnAbi's streams in July 2021 surfaced on YouTube, like one YouTube[7] video uploaded on July 28th, 2021, in which HasanAbi reacted to a parody, fan-made trailer for an imagined movie called CUSSY. The video received roughly 60,000 views in a year and a half (shown below).
Various Examples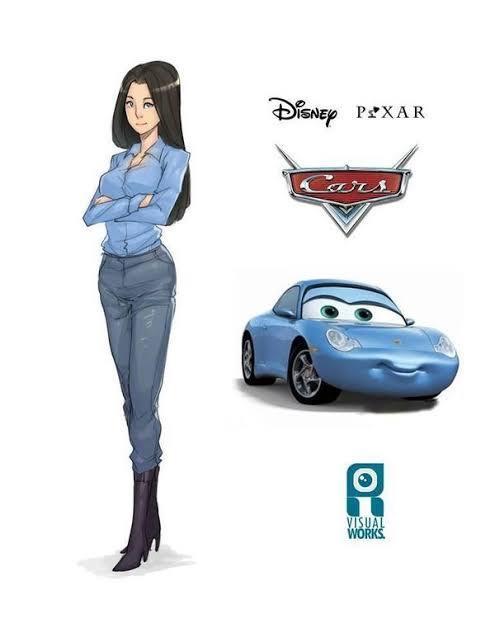 Search Interest
External References
Recent Videos
There are no videos currently available.