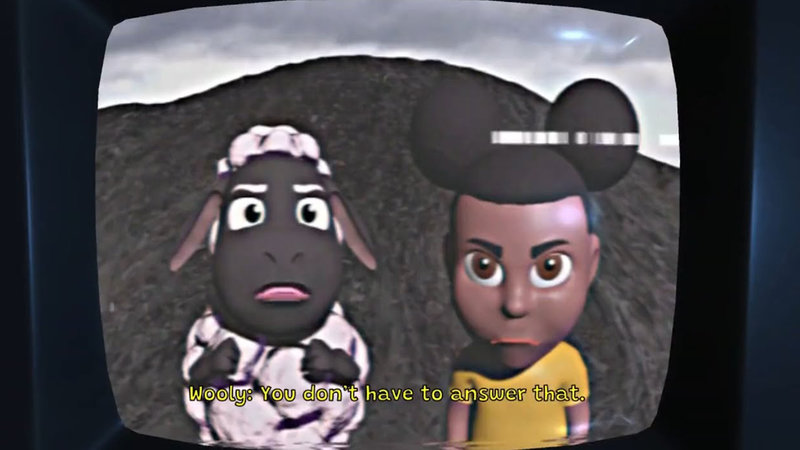 This submission is currently being researched & evaluated!
You can help confirm this entry by contributing facts, media, and other evidence of notability and mutation.
About
Amanda The Adventurer is an indie horror game by the company MANGLEDmaw Games, seemingly taking inspiration from other horror games such as Iron Lung and Five Nights At Freddy's with their lore being obscured behind secret endings and hidden objectives. Fans have noted the obvious parallels to the Dora the Explorer style show.
History
On April 8th, 2022, early release builds of the game had become playable, with it being relatively unknown as an indie title, largely relying on word of mouth to help it spread. The first gameplay footage of it uploaded to YouTube comes from the channel BrokenHeart,[1] which uploaded footage of streamer iShowSpeed playing the game on April 19th, 2022, earning over 27,000 views in one year (shown below).
While receiving updates and still in the beta phase, the game received significant attention, with Matpat releasing a theory video on it to his channel[2] on July 31st, 2022, in which he went over some of the currently known things and compared it to other similar horror concepts, earning over 6.5 million views in nine months (shown below).
Online Presence
The game and its lore quickly spread across the internet shortly after its initial release. Due to the way in which the player is able to try and influence in-game events via the Dora the Explorer prompting and how different responses cause the character Amanda and the game world to change, videos relating to different secrets and interactions were quickly made and spread as people began to hunt through the game for unknown tricks. On April 30th, 2022, TikToker @legoyoureggo_[3] uploaded a guide on how to get a secret episode within the beta build, one of many videos uploaded about different secrets within the game (shown below).
On March 27th, 2023, the YouTube channel Banden[4] uploaded the first official trailer for the game ahead of its April 25th launch. The trailer showcased some of the mechanics and creepy atmosphere associated with the game, as well as hinting at three of the possible secret endings found in it, earning over 900,000 views in one month (shown below).
Secret Endings
The game features six different colored tapes and up to six different endings. Some endings have similarities between them with the only difference being what prompted the ending, and what scenes were viewed before the ending is triggered. Speculation about how to obtain the sixth tape, which is currently only available through editing the save file, as well as other secrets within the game, fueled viral videos on TikTok. On May 3rd, 2023, TikToker casual_waters[5] uploaded a TikTok showcasing how to find the secret tapes within the game, one of many different videos made to showcase the full release's secret interactions (shown below).
Various Memes
Search Interest
External References
Recent Videos
There are no videos currently available.