About
You Just Got Vectored refers to an image of Vector from Despicable Me given bait-and-switch text similar to Beaned. After the image was posted with the 2017 rise of Vector memes, it grew popular two years later as a reaction image.
Origin
On March 8th, 2017, /r/me_irl[1] user vpurtee98 posted an image of Vector made by an unknown author with text similar to the Beaned meme, ganing over 190 points (shown below).

Spread
The image saw some light usage over the following two years. On March 17th, 2017, iFunny[5] user _woke__2016 posted an example to the site (shown below, left). On September 17th, 2019, Redditor SebastianMalvaroza posted an example to /r/Brawlhalla,[4] gaining over 1,200 points (shown below, right).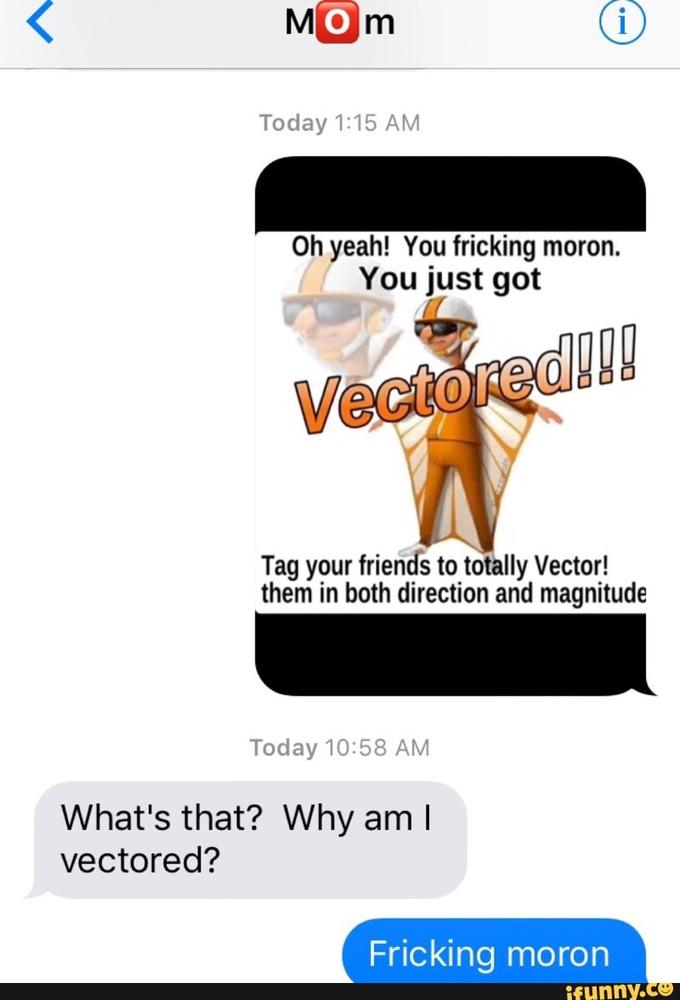 The image did not grow in prominence until December of 2019, when it began seeing use as a reaction image in /r/dankmemes. There, it was popularly paired with captions describing unfortunate or juvenile situations. For example, user LlamaCowMeow[2] posted an example on December 9th, 2019, gaining over 8,600 points (shown below, left). The same day, benarnold1001[3] posted an example that gained over 1,500 points (shown below, right). On December 12th, the memes were covered by StayHipp.[6]


Various Examples






Search Interest
Template

External References
Recent Videos
There are no videos currently available.