So, I come here because I think it's a safer way to present some "things" I came across on the internet without directly passing by the entry system.
My last three entries led to some great arguments and had me consufed about what could be qualified as a meme.
I think I tought its meaning, even with the Yatta's commands but it seems that I was wrong.
I'm not losing anything asking prior to make an entry on these two things, because here, i'm not really sure what to think of it.
- I've found something related to LOLjesus. I Thought that was mentionned here at least once but I haven't seen it.
It's about Jesus-alwayswithme parodies. Lot et lot of pictures depicting a drawn Jesus in everyday's life have been modified with humoristic sentences. With the humor, it's also a way of showing the creepiness coming froms the pictures.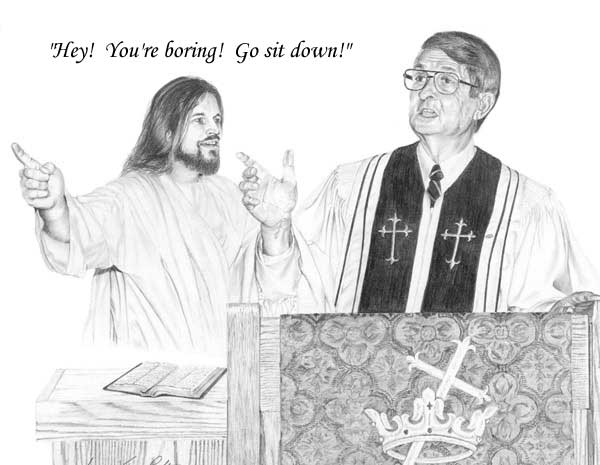 http://www.itsjesuslol.com/
Some sites have been created for the parodies.
- There is a template of a ms paint thing that have really no name other than "No Joe No !" appearing for some time.
It depictes a short story about a girl who announces that she want to break with her boyfriend and his reaction afterward, generally putting some mask on and acting like the "It's goofy time !" meme.
Can these two "things" be memetic ? Do they worth further research or is it a dead end ?