Last posted Aug 08, 2011 at 03:15AM EDT. Added Aug 07, 2011 at 11:55PM EDT
22 posts from 14 users
Woohoo.
Darn, I'm getting older.
Happy anniversary of the exiting of your mother's womb through either her vagina or a large incision.
Happy Birthday, EP73!
Thank you, RPP! And that real statement rocks.

Jokes aside,Happy birthday!
LOL. Thanks anyway, Laser Pacer! :)
Happy birthday!
Here you have a potato!
Thank you, FlameHaste, Colgate and RF!!! :D
Happy birthday! EP73! Let us all party now for you!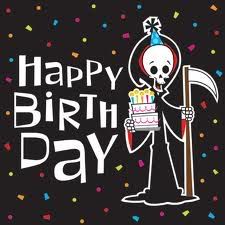 Your present:

Sappy Burthday!
Last edited Aug 08, 2011 at 01:41AM EDT
Happy Birthday
I finally got to celebrate my birthday this weekend too.
[photo:11409]
Thanks, Apple Bloom, Hiroman, Omomon and Daniel! :D