PROTIP: Press 'i' to view the image gallery, 'v' to view the video gallery, or 'r' to view a random entry.
This submission is currently being researched & evaluated!
You can help confirm this entry by contributing facts, media, and other evidence of notability and mutation.
New info will be added as it becomes available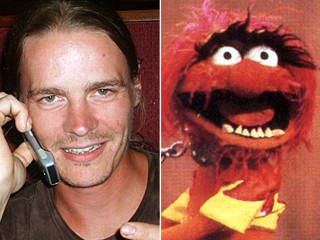 About
Doppelgangers Week is a new craze that is occuring on Facebook. To participate, you change your profile picture to a celebrity or otherwise notable figure whom you resemble (or like to think you resemble).
Origin
The origin of this meme is uncertain. Whether a coincidence or not, it is occuring at the same time that photos from the set of the movie "The Social Network" have been leaked, a movie based on the origins of Facebook in which the company's early executives are portrayed by celebrity doppelgangers.
Examples


News stories about the craze
Celeb Doppelgangers: New Fad Sweeps Facebook (ABC News)
New Facebook craze can violate terms of service (CNET)
more info soon
Recent Videos
There are no videos currently available.
Facebook Comments