PROTIP: Press 'i' to view the image gallery, 'v' to view the video gallery, or 'r' to view a random entry.
This submission is currently being researched & evaluated!
You can help confirm this entry by contributing facts, media, and other evidence of notability and mutation.

About
Draping is a photo fad based on a still from the opening credits to the TV drama series Mad Men. Named after the show's main character Don Draper, it involves sitting with the back facing the camera and the right arm draped over the object the subject is sitting on.
Origin
The black and white silhouette pose of a faceless man smoking a cigarette with his arm stretched over a couch first appeared as the final shot in Mad Men's[1] opening credits.[3] Though the man is faceless, he is supposed to represent Don Draper[14], the protagonist of the show played by actor Jon Hamm. The title sequence was designed by the creative studio Imaginary Forces[2] for the show's premiere on July 19th, 2007. It won the Emmy Award for Outstanding Title Design in 2008.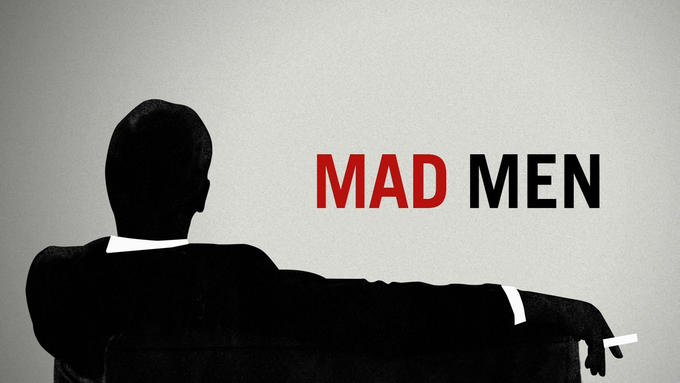 A single topic Tumblr[5] was created on February 3rd, 2012 in anticipation of the show's new season, scheduled to premier on March 25th, 2012. Two images were initially shared with the launch of the blog, but contributions were not consistent until later in the month.


Spread
Draping moved to Twitter[6] on February 21st, 2012, and the hashtag #draping began appearing a week later on February 27th. That week, Pinterest[7] and Flickr[8] accounts were also created to curate the photos.
#Draping > #Tebowing draping.tumblr.com

— Mad Men (@MadMen_AMC) March 9, 2012
On March 9th, the official Mad Men Twitter account[4] shared a link to the single topic Tumblr, declaring the fad was better than Tebowing. That day, Ad Age[9], the Huffington Post[10], the Daily Mail[11] and Entertainment Weekly[12] shared galleries of Draping images. Additional images can be found under the Tumblr tag #Draping.[13]
Notable Examples









On Twitter
Search Interest
Though "draping" is a common word, search volume is expected to reach an all-time high in March 2012.
External References
Recent Videos
There are no videos currently available.
Facebook Comments