PROTIP: Press 'i' to view the image gallery, 'v' to view the video gallery, or 'r' to view a random entry.
Warning: This page contains material that may be considered not safe for work.
This submission is currently being researched & evaluated!
You can help confirm this entry by contributing facts, media, and other evidence of notability and mutation.

About
*Ggendowned Refers to a series of videos and gifs depicting the character Gendo Ikari from Neon Genesis Evangelion[1] firing his pistol, which then cuts to a clip of someone being hit or something exploding, the clip cuts back to Gendo with the caption "GENDOWNED" written in all caps, the video is set to a clip of the song "For Those About To Rock (We Salute You)"[2] by Australian Band AC/DC.[3]
Origin
The original Gendowned clip comes from an AMV posted by Youtube user Animemusicvideo on his video titled "AMV Hell 2 son of amv hell"[4] uploaded in May 2004 (now removed), the video shows an edited clip of Gendo Akari shooting Julia from cowboy Bebop[5] in the back, the video was reuploaded by youtube user LordSatal on Jun 6, 2006 (Shown Below)
Spread
Gradually, the clip grew popular over YouTube and inspired many other related videos, incorporating death scenes from movies, anime, video games, and cartoons, as shown below.
Notable Examples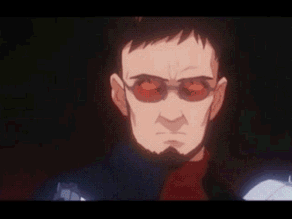 Search Interest
Not Available
External references
Facebook Comments