PROTIP: Press 'i' to view the image gallery, 'v' to view the video gallery, or 'r' to view a random entry.
This entry has been rejected due to incompleteness or lack of notability.
To dispute this DEADPOOL flagging, please provide suggestions for how this entry can be improved, or request editorship to help maintain this entry.
Editor's Note: Work in Progress

---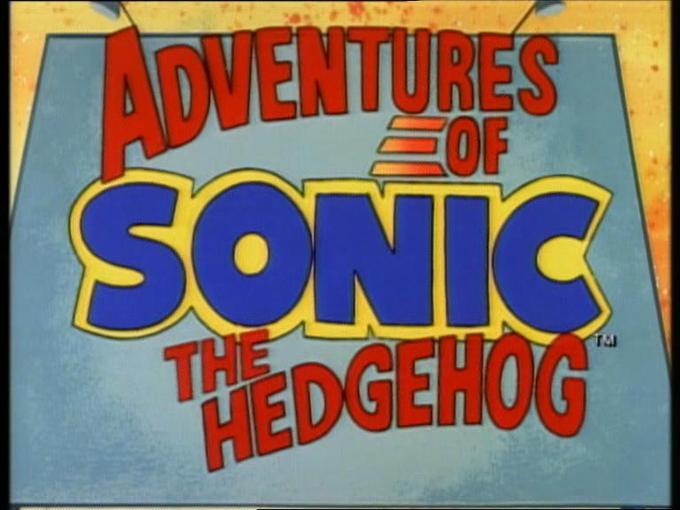 About
Adventures of Sonic the Hedgehog is an American animated television show that was first broadcast in September 1993. The series centers on Sonic the Hedgehog and his sidekick, Miles "Tails" Prower, who spend their time Mobius from the main antagonist Dr. Robotnik and his henchmen, Sratch and Grounder. The show's exploitable nature has made it a staple of Internet humor, with several memes and video mashups created.
History and Format
Adventures of Sonic the Hedgehog was created by DIC Entertainment and Sega, which produced a total of sixty-five episodes from September 6 to December 3, 1993 across four seasons. The series is only very loosely based on the Sonic video game series, incorporating several other elements not present in the games, such as characters like Wes Weasely and Robotnik's henchman Scratch.
The end of the show is bookended by an additional segment called Sonic Says. This segment involves a character in a situation, with Sonic explaining the moral.
Online Presence
In recent years, the series has become mocked for its comical and whimsical nature, as well as the suggestiveness of various aspects. The series is infamous on YouTube for being among the most widely used sources of YouTube Poop[1], with an innumerable amount uploaded.
Related Memes
PINGAS
PINGAS is a misheard phrase that orginated in the "Boogey-Mania" episode. In it, Robotnik catches his minions spying on him and proceeds to ask, "SnooPING AS usual, I see?" The sharpness of the PING caused it to sound similar to the word "penis," and has since become a staple of YouTube Poop.
THIS

VIDEO

CONTAINS

X



THIS VIDEO CONTAINS X is one of the earliest examples of a YouTube Poop Music Video (YTPMV). The original video consisted of a static image of Robotnik, with his famous "PINGAS" phrase pitched to the tune of the Gourmet Race theme from the game Kirby Super Star.
Sonic Says
Sonic Says is the segment at the end of the show, in which Sonic uses often comical visual aid to teach viewers a moral. One of the most infamous examples is the segment at the end of the "Lovesick Sonic" episode, in which Sonic tries to raise awareness of sex offenders (above). Sonic Says grew popular as a YTMND fad before expanding to YouTube Poop.
Search Interest
External References
Recent Videos
There are no videos currently available.
Facebook Comments