PROTIP: Press 'i' to view the image gallery, 'v' to view the video gallery, or 'r' to view a random entry.
This entry has been rejected due to incompleteness or lack of notability.
To dispute this DEADPOOL flagging, please provide suggestions for how this entry can be improved, or request editorship to help maintain this entry.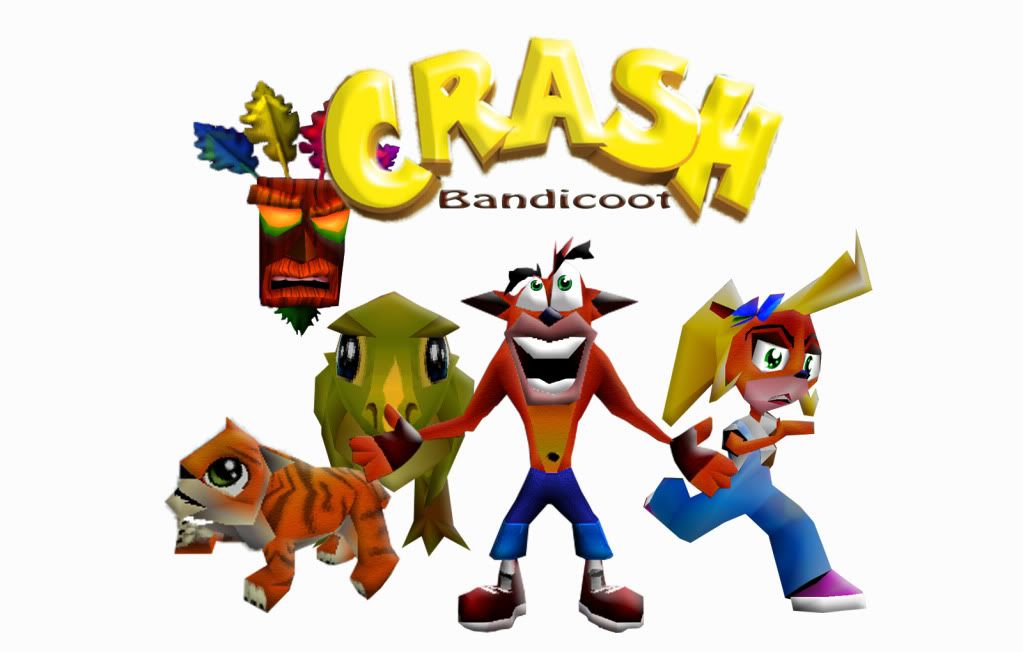 About
Crash Bandicoot is a series of platform video games published by Activision after first being developed by Naughty Dog and published by Sony Computer Entertainment. Initially created by Andy Gavin and Jason Rubin, the series was developed for its first four years by the video game company Naughty Dog. Since then, the series has been given to numerous developers. The series spans 18 games as of 2010.
The games are mostly set on the fictitious Wumpa Islands, an archipelago situated to the south of Australia, although other locations are common. The main games in the series are largely platformers, but several are spin-offs in different genres. The protagonist of the series is an Eastern Barred Bandicoot named Crash, whose quiet life on the Wumpa Islands is often interrupted by the games' main antagonist, Doctor Neo Cortex, who created Crash and now wants nothing more than his demise. It's usually up to Crash to defeat Cortex and foil any world domination plans he might have.
The Crash Bandicoot series has been a commercial success, selling approximately 50 million units worldwide.As of August 31, 2011, the Crash Bandicoot franchise has celebrated 15 years.
Original Setting
Crash Bandicoot is primarily a platforming series. The goal of each level is to guide Crash from the beginning to the end, travelling either into the screen, towards the player or left and right in a side-scrolling manner. Several levels place Crash in unique situations which require the use of motorbikes, jet skis, submarines and various wild animals to reach the level's end.
Reception and Legacy
The Crash Bandicoot series has been a commercial success. As of 2007, the series altogether has sold over 40 million units worldwide. The game has been widely recognized as a "childhood classic" and one of "the best video games series ever made" along with its ally "Spyro the Dragon"
Insight
Future
On a Kotaku interview with Activision CEO Eric Hirshberg regarding the future of the Crash series, he said, "I don't have anything official to announce, but I can speak as an individual, I love Crash Bandicoot. Those were some of my favourite video games growing up. And I would love to find a way to bring him back, if we could."
Notable Sayings / People
And a woman with nice big…bags of ice for my head
An inside joke for the mature players of the game relating to the breast sizes of a woman. The term has been praised with younger video gamer's who in the future could now understand what it actually meant
Bring out the butter. Were gonna make toast!
Dingodile has been known for his cocky Australian accent and his catchphrase that has been said in the memorable moment of the first boss fight with him
Ripper Roo
Ripper Roo is an insane mutated kangaroo, though his head and face could closely resemble a dog. He is often viewed upon as Dr. Cortex's first and failed experiment with the Evolvo Ray.
He is known for his insane psychopathic, and somewhat dangerous, behavior along with his laugh with has actually been taken by a laughing Hyena in the Disney movie "Lady and The Tramp" An abridged version of this laugh is used in the PS1 Game as Ripper Roo's laugh.
The Hyena was voiced by Dallas McKennon where Ripper Roo was originally voiced by Brendan O'Brien in the English versions of Crash Bandicoot.
Aku Aku Mask
Aku Aku is known as the fatherly figure around the Bandicoot family, but most player could only remember him for the noises that he originally made in the first and second Crash Bandicoot games when the player would get a "Aku Aku" box.
Facebook pages and videos have been uploaded for his mumbling voice which apparently says "HOOGIDIBA!!!"
http://www.facebook.com/pages/Aku-Aku/318071692036
Crash Bandicoot Dance
The Crash Bandicoot victory dance was originally created by the gaming developers of Japan for the Crash Bandicoot Japanese games. They originally have enjoyed the craziness of Crash and decided to do more with it.
The dance is only used in the Crash games 2, 3 and CTR. He performs the dance move when Crash has collected a "gem" or "relic". He only performs it in CTR when he has come first in the races.
The first time it was shown was a Crash Bandicoot 2 commercial that was shown only in Japan
A full version of the dance was only shown within the Japanese version of the game within the menu.
A series of exercise videos were only released in Japan and have been notifyed for its "silliness" and "actual commitment to the dance".
Crash Rising
A prank was recently made by a unknown prankster who stated that a new Crash Bandicoot game was going to be made for 2012. For a few months, ti was considered to be real until research was revealed to be fake.
New vs. Old Games
Numerous comments and rants have been made due to the games created by "Sierra entertainment" including "Crash of the Titans" where the use of "hi-jacking" made the game lose it "childhood memories" and makes the game look "un-professional".
This also include their new look to the game as well.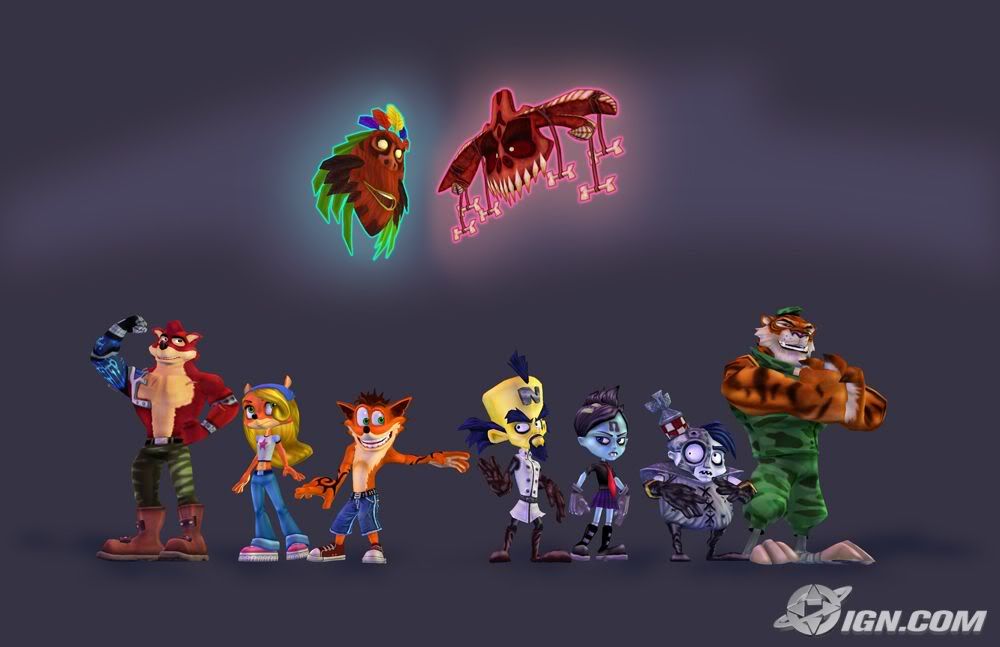 Fandom Videos
Many videos showing their respect to the game have been uploaded to Youtube
Examples
Re-enactment of Crash Team racing
Use of Crash Bandicoot characters for other popular shows
Stop Motion Adventure
Recent Images
There are no images currently available.
Facebook Comments