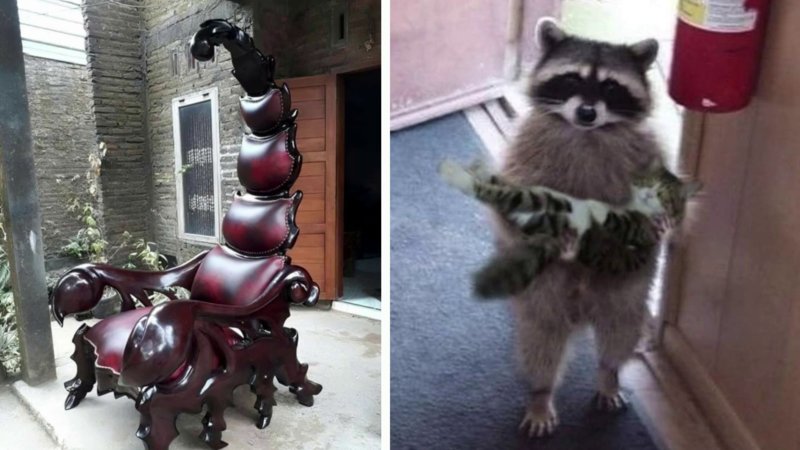 20 Images That Are Blessed And Cursed At The Same Time
Blursed images are a peculiar category of visual content on the internet that blend the boundaries between the blessed images and the cursed images. It is a category of images where users share content that is both blessed and cursed at the same time. These pictures typically feature bizarre and unexpected juxtapositions that create a sense of confusion, hilarity and unease in the viewer.
One of the most popular online communities that curate blursed images is the subreddit /r/blursedimages. The rules are simple: any image that evokes a sense of both blessing and cursing is basically "Blursed." This can include images that are wholesome but disturbing, or amusing but unsettling. The blursed image community is known for its unique and offbeat sense of humor, and the subreddit is a testament to that. In conclusion, these pictures show fascinating stuff that celebrates the weird and wonderful. Its unique blend of blessed and cursed content has made it a popular destination for internet users looking for a good laugh or a dose of the unexpected. Whether you are a seasoned blursed content connoisseur or a casual browser, there is something for you here. So, presenting to you 20 of the top-voted posts from /r/blursedimages.
Blursed raccoon.
Blursed skin.
Blursed turtle.
Blursed face-swap.
Blursed throne.
That's actually cool, imagine sitting on a crab throne tho?
Blursed tulips.
Blursed hospital.
Blursed face swap.
Blursed amazon.
Wonder what he's going to do with the money.
Blursed ice-cream.
Blursed fish.
Blursed dog.
Blursed jack o' lantern.
Blursed stairs.
Imagine just staying at the same place after 20 minutes of climbing.
Blursed citroen.
Blursed necklace.
Blursed cat.
Bravo! If you found the cat on the first try.
Blursed apples.
Blursed proposal.
No way someone did that!!